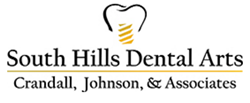 Pittsburgh, PA (PRWEB) May 18, 2017
Patients with gum disease in Pittsburgh, PA, can now receive effective laser dentistry treatments from Drs. Steven Crandall, Karen Johnson and Kathy Lopez at their state-of-the-art practice, with or without a referral. Frequently preferred by patients and clinicians alike, dental laser alternatives are less invasive and more accurate than traditional treatments conducted with scalpels and sutures and often require less recovery time.
Laser procedures are frequently chosen over more traditional treatments, as a result of the many benefits they offer. While traditional treatments involve cutting through oral tissue with scalpels, laser dentistry harnesses the power of laser energy and uses it to accurately and easily cut through hard or soft oral tissue. As the laser cuts, it also cauterizes the tissue, which minimizes the risk of infection and prevents excessive bleeding. Drs. Crandall, Johnson and Lopez use laser technology to perform a variety of procedures, including lesion removal, gum grafting, gingivectomies and frenectomy procedures. Laser treatments are also highly effective and frequently used in treating gum disease.
Gum or periodontal disease occurs when gum tissue becomes inflamed and infected by bacteria. Laser gum surgery allows clinicians to eradicate diseased tissue while leaving healthy gum tissue unharmed. Laser gum therapy has also been shown to encourage reattachment of the gum tissue to the bone, further advancing the healing process. Patients with gum disease in Pittsburgh, PA, are encouraged to consider laser gum disease treatment as a safe, gentle and beneficial way to target the disease and remove infected tissue before bacteria spreads.
Drs. Crandall, Johnson and Lopez welcome patients with gum disease in Pittsburgh, PA, to discover the many benefits of laser dentistry. Those who wish to schedule a laser treatment consultation are invited to call the Pittsburgh location at 412-922-9292 or the Upper St. Clair office at 412-833-6166. More educational information can also be found on the South Hills Dental Arts website at http://www.southhillsdentalarts.com.
About the Practice
South Hills Dental Arts offers individualized dental care to patients in the Upper St. Clair, PA and Pittsburgh, PA areas. Dr. Steven Crandall, Dr. Karen Johnson and Dr. Kathy Lopez offer experienced dental implant, TMJ, and Invisalign® treatments along with a wide variety of other services at their two office locations. The entire team at South Hills Dental Arts, understand the importance of learning the most cutting-edge treatment techniques to ensure each patient receives effective and comfortable treatment. To learn more about Dr. Crandall, Dr. Johnson and Dr. Lopez or the services they offer, please visit their website at http://www.southhillsdentalarts.com. To schedule an appointment at his Upper St. Clair office, call 412-833-6166 or 412-922-9292 for the Ingram Crafton office location in Pittsburgh, PA.