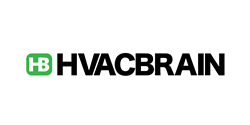 Cleveland, OH (PRWEB) May 18, 2017
HVAC BRAIN retailer of HVAC/R equipment and replacement parts, has expanded their already-extensive online offering to include sensors manufactured by Automation Components, Inc.
Automation Components, Inc. (ACI) is a Wisconsin-based manufacturer. Located in Middleton, the company specializes in the production of sensors for a variety of applications.
With the addition of ACI sensors, HVAC BRAIN now carries a full range of sensors for building automation applications. By expanding their building automation and control product offering, HVAC BRAIN customers have a wider range of options available, allowing them to find solutions which best meet the needs of any job.
"The addition of ACI sensors will allow HVAC Brain customers to explore a vast selection of products appropriate for their applications. A wider variety of sensor products will help our customers find the solutions which best meet their project needs and budget," says Hiroshi Saito, CMO of HVAC Brain.
HVAC Brain will now offer ACI sensors suitable for the following uses, along with accessories:

Current
Gas
Humidity
Interface
Pressure
Temperature
Wireless
In addition to sensors produced by Automation Components, Inc., HVAC BRAIN carries industrial control products, including motors and drives, manufactured by Florida-based Advance Controls Inc., also abbreviated as ACI.
To browse HVAC Brain's online selection of ACI products, please visit https://www.hvacbrain.com/automation-components-inc/.
Why shop at HVACBRAIN.com:
HVAC BRAIN, Inc. is a fast growing retailer of HVAC/R equipment and replacement parts. At HVACBRAIN.com, HVAC professionals and maintenance managers can find a wide variety of 'hand-picked' high quality HVAC products such as air conditioning units, actuators and valves, compressors, motors, and coils. With HVAC BRAIN's tight vendor relationships, customers can choose and order products without worrying about the quality of products HVAC BRAIN offers.
Contact Info: HVAC BRAIN, Inc. 9545 Midwest Avenue, Unit A - Cleveland, Ohio 44125, 216-663-4822, info(at)HVACBRAIN(dot)com.