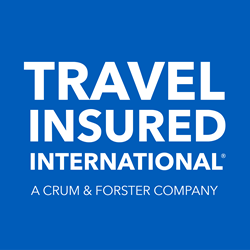 Glatonbury, CT (PRWEB) May 18, 2017
On May 1, 2017, The U.S Department of State issued a travel alert for US citizens due to the ongoing threat of terrorist attacks in Europe. Currently, it will be active until September 1, 2017. With recent and ongoing terrorist attacks in France, Russia, Sweden and the United Kingdom, the State Department stated that ISIS, al Qaeda and their affiliates have the ability to plan and executive terrorist attacks in Europe.
Travel Alerts usually address problems of a shorter time frame, while Travel Warnings are issued for a longer period and asks individuals to consider very carefully whether they should travel to the specified country at all.
Travel Insured International, a leading travel protection provider, advises that travelers take precautionary measures to help protect themselves and their travel investments in time of uncertainty by purchasing a travel protection plan. Before traveling, Travel Insured also suggests staying up to date with current travel situations from the Department of State by signing up for automatic alerts and message updates through the STEP program.
How can a travel protection plan help?
Although there is not a travel protection plan specific to a travel alert being issued, travel protection may help cover the costs of changing your ticket or paying for a non-emergency evacuation if a crisis does in fact occur while traveling.
By purchasing a plan that includes Trip Cancellation or Trip Interruption coverage individuals can receive up to 100% of pre-paid trip costs when a politically-motivated terrorist attack occurs within the territorial limits of a city listed on the plan holder's itinerary and within 30 days of the departure date. The U.S. State Department must deem an event a terrorist attack, which then allows the terrorism coverage to become effective.
Once an act of terrorism begins it is no longer unforeseen, and coverage is no longer available for plans purchased on or after the date when the attack was initiated. We suggest purchasing a protection plan when first booking a trip. To receive coverage for a specific terrorist attack, the plan must be purchased the day before the attack occurs. Terrorism coverage allows cancellation if an attack takes place in any of the cities on your itinerary, which also includes stopovers.
By investing in a plan with Cancel for Any Reason Coverage*, travelers have the option to cancel travel plans and receive up to 75% of the total trip cost for any reason, with the travel alert being one of them. The cancellation just has to be decided on 48 or more hours prior to scheduled departure in order to be eligible.
It's always important to check the terms and details of the protection plan before making the purchase, to ensure the coverage is right for the trip. Please contact us at 1-800-243-3174 or http://www.travelinsured.com for more information.
About Travel Insured:
Founded in 1994 by Peter Gehris, Travel Insured International is one of the leading travel insurance providers, offering the highest quality worldwide travel protection for over 20 years. Travel Insured maintains relationships with specialty travel providers and tour operators, as well as provides 24/7 customer assistance, every day of the year. In 2015, Travel Insured was acquired by Crum & Forster, whose parent company is Fairfax Financial Holdings Ltd. The financial strength and core values of the companies give Travel Insured the best position in the market to continue its commitment of helping travelers protect their travel plans to travel relaxed, travel secure, and travel insured.
*Plans may vary by state. This material contains highlights of the plans. The plans contain insurance benefits underwritten by the United States Fire Insurance Company. C & F and Crum & Forster are registered trademarks of United States Fire Insurance Company. The Crum & Forster group of companies is rated A (Excellent) by AM Best Company 2016. The plans also contains non-insurance Travel Assistance Services that are provided by an independent organization, and not by United States Fire Insurance Company or Travel Insured International. Coverages may vary and not all coverage is available in all jurisdictions.