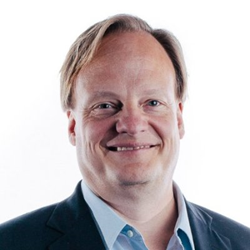 TSheets has proven to be an invaluable resource. -- Jim McGinnis
Boise, Idaho (PRWEB) May 18, 2017
TSheets, the #1 rated and requested employee time tracking app on the planet, is teaming up with the previous leader of Intuit's accountant segment, Jim McGinnis, to encourage accounting professionals to help their clients save time and money by implementing a more efficient payroll process. For the past seven years, McGinnis has been working with accounting professionals to future-proof their firms by adopting cloud technology, taking on the role of trusted advisor for their clients, and growing their practices. This summer, he's bringing his expertise to help TSheetsPROs.
"In my experience, many accountants avoid payroll because it's such a time suck," McGinnis said. "I am very excited to help introduce TSheets to even more accounting professionals because automating the employee time tracking process saves accountants time when it comes to helping their clients with payroll. Whether accountants show their clients how to run payroll in 15 minutes or they do the work themselves, it saves countless hours of tedium, manual entry. TSheets has proven to be an invaluable resource."
With McGinnis, TSheets is kicking off its first-ever "Summer of Accountant Love". "It's our tongue-in-cheek way of showing accountants how much we love them," McGinnis said. "That means bringing more accountants and TSheets together for a simple, yet significant, reason: to save time."
As TSheetsPRO, accountants and bookkeepers receive dedicated customer support, training and certification courses, and a free TSheets account for their firm. For program updates and more on the upcoming "Summer of Accountant Love," log on to http://www.tsheets.com. To learn more about the TSheetsPRO Program or to sign up to become a PRO, go to http://www.tsheets.com/pros.
About TSheets: TSheets is the leading time tracking and scheduling software for small business owners who need to track employee time for payroll and invoicing. TSheets features go-anywhere mobile functionality, employee scheduling, GPS location tracking, and seamless payroll integrations with QuickBooks, Xero, and more. TSheets is the #1 rated and requested mobile time tracking app on apps.com. For more information, visit http://www.tsheets.com.