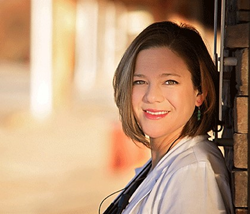 Carnegie, OK (PRWEB) May 18, 2017
Gum, or periodontal, disease has been linked to a variety of systemic conditions. Dr. Jamie Cameron recognizes Stroke Awareness Month by educating patients on the link between stroke and untreated gum disease. Patients with bleeding gums, chronic bad breath and other symptoms of gum disease in Carnegie, OK, are urged to seek treatment from Dr. Cameron before the infection spreads.
Many who have gum disease in Carnegie, OK, do not realize how potentially serious their situation is. While gum disease can cause a variety of unpleasant symptoms like bad breath, sensitive teeth and bleeding gums, according to the American Academy of Periodontology, it is also associated with vascular inflammation and has been linked to heart disease and stroke. Bacteria trapped in periodontal pockets in the gums cause infection and inflammation. After time, this infection can spread throughout the body. Dr. Cameron provides a variety of cutting-edge dental treatments to treat oral inflammation and prevent gum disease from spreading.
Treatment solutions are determined depending on the type and severity of each patient's periodontal disease. If treated during its earliest stages (referred to as gingivitis), only one or two cleanings may be necessary to restore oral health. Dr. Cameron may also walk the patient through proper oral hygiene steps that will help prevent gingivitis recurrence. If the disease has already progressed to advanced stages (or periodontitis), Dr. Cameron may recommend a scaling and root planing procedure, which is a deep cleaning method that removes toxins, plaque and tartar from above and below the gum line. Special mouth rinses, medications and teeth cleaning techniques may be recommended to facilitate proper healing and control future infection.
Patients with bleeding gums and other signs of gum disease in Carnegie, OK, are encouraged to improve their oral health and reduce their risk of stroke by seeking treatment right away. A consultation with Dr. Cameron can be scheduled by calling Liberty Dental at 580-654-1008.
About the Doctor
Liberty Dental is a general dental practice offering cutting-edge and personalized dental care to patients in Carnegie, OK and surrounding areas. After graduating from the University of Oklahoma College of Dentistry, Dr. Jamie Cameron established Liberty Dental in 2010; she is dedicated to continuing education and improving patient care. The Liberty Dental team offers a variety of services using the latest techniques and cutting-edge technology. Services include FASTBRACES®, periodontal disease treatment, sleep apnea relief and dental implant restorations, among other services. Dr. Cameron shares her passion for dentistry with each patient and strives to offer the latest techniques for minimally invasive, long-lasting and effective care. To learn more about Dr. Cameron, or the services offered at Liberty Dental, call 580-654-1008 or visit http://www.libertydds.com.