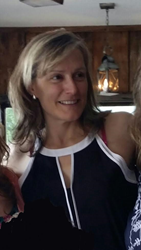 Annapolis, MD (PRWEB) May 18, 2017
Dr. Kim Ross supports Stroke Awareness Month by now accepting new patients for leading gum disease treatment and educating her community on the link between this condition and serious systemic health conditions including heart disease and stroke. Those with bleeding gums may already have moderate to severe periodontal disease in Annapolis, MD, and seeking treatment with Dr. Ross immediately may prevent bacteria from spreading.
While doctors often closely monitor the cholesterol of those who have a higher risk of heart disease and stroke, research suggests that gum disease is also a likely indicator of these conditions. Among adults in the United States aged 30 and older, gum disease is so prevalent, that over 47 percent of the population is affected, and more than 70 percent of seniors 65 years old and up have periodontal disease. For many, brushing, flossing and regular professional cleanings protect the oral cavity from bacteria. However, in addition to age, other risk factors that increase the chances of periodontal disease in Annapolis, MD, include crooked teeth, tobacco use and genetics.
Signs of gum disease are sometimes hard to notice or are not associated with this condition including, chronic bad breath, sensitive teeth and bleeding gums. However, these symptoms should immediately prompt a person to seek dental care. As the disease progresses, pockets form below the gum line and pull the gums away from the tooth roots, which are not protected by the enamel that covers the crowns. Treatment involves removing the affected tissue, cleaning the gums and teeth, and administering antibiotics. People who have had periodontal disease in Annapolis, MD, may require extra attention from a dentist to prevent vulnerable areas from becoming re-infected and damaged further.
Dr. Ross welcomes new patients to contact her office at 410-626-7018 for an appointment to learn more about the connection between bleeding gums and stroke. More information about the services she offers is available on her website at http://www.drkimrossdmd.com.
About the Doctor
Dr. Kim Ross is a general dentist offering customized dental care to patients in Annapolis, MD. Dr. Ross has been in practice since 1992 and believes that staying up-to-date on the latest advancements in dentistry through continuing education courses is vital to offering leading care. She is an active member of the Academy of General Dentistry, among other organizations. Dr. Ross, and her compassionate team, offer a wide variety of dental services including dental implants, periodontal maintenance, sleep apnea treatment and full mouth reconstructions. To learn more about Dr. Ross and her team visit http://www.drkimrossdmd.com or call 410-626-7018 to schedule a personalized consultation.