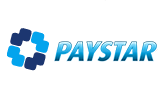 It's truly a seamless system. We look forward to expanding our relationship with PNB in the future.
Las Vegas, NV (PRWEB) May 22, 2017
Paystar, Inc with its joint venture in the MENA region Translink Global Processing G.P.M.E., is announcing we have successfully added Philippines National Bank (PNB) to our network of beneficiary financial institutions in March of 2016 with a full production test for six (6) months and now in live production for all beneficiaries in the Philippines. Paystar has connected our service directly to the PNB Agent Remittance System (ARS) for real-time electronic enrollment of beneficiaries and remittance transfers.
PNB is issuing the Global Filipino Money Card (GFMC) to Paystar's Enrolled Beneficiaries through the PNB Branch Network for instant low-cost transfers at just 85 pesos per transaction. A remitter can initiate a funds transfer to a registered GFMC account and funds are available for use by the beneficiary in seconds.
Joel Talosig, Head - Middle East Region for PNB (and previously AVP in charge of ARS development) said, "Paystar is the first remittance company to successfully use our ARS system for instant electronic beneficiary enrollments and remittance transfers. After the initial development period and working out consumer acceptance of the Global Filipino Money Card, Paystar and PNB have built a secure and instant end-to-end electronic remittance system."
Tim Wood, President of Operations for Paystar said, "We have been really happy with PNBs staff and ability to instantly deliver funds to beneficiary accounts in the Philippines. We are seeing secure transfers between remitter and beneficiary completed in just seconds. Remitters initiate a transaction via an SMS from their registered mobile device, enter a secure code to authorize the transaction and beneficiaries in the Philippines instantly receive an SMS indicating funds have been added to their account. It's truly a seamless system. We look forward to expanding our relationship with PNB in the future."
For more information, please contact:
Paystar Inc
pr(at)paystar(dot)net
About PNB
Philippine National Bank is the country's fourth largest private commercial bank in terms of assets and deposits. It is a universal bank providing a full range of banking and other financial services to its highly diverse clientele comprised of individual depositors, small and medium enterprise, domestic and international corporations, government institutions, and overseas Filipinos.
As of June 30, 2016, PNB had a total of 670 branches and 960 ATMs strategically located nationwide. In addition, PNB boasts of having the most extensive international footprint across Asia, Europe, Middle East, and North America among Philippines banks with 72 overseas branches and offices.
http://www.pnb.com.ph
About Paystar
Paystar is a leader in mobile remittance solutions and provides business solutions that enable financial institutions to transform the way remittance services are delivered. Paystar's highly-experienced team along with our proprietary innovative technology is dedicated to giving consumers access to new cost-saving convenient solutions and gives financial institutions the ability to capture additional revenue sources. The company has been developing and operating mobile payments solutions since 2012. Paystar is incorporated in the State of Delaware, USA and has offices in Henderson, NV and joint partnership offices with Translink in Dubai, UAE.
http://www.paystar.net