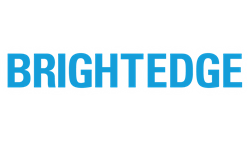 Continuous education empowers marketers to be successful
SAN MATEO, Calif. (PRWEB) May 18, 2017
BrightEdge, the global leader in enterprise organic search and content performance, announced today that it is rolling out a wide range of new initiatives aimed at bringing the latest organic search best practices to wider content and digital marketing communities. Recent product innovations, the expansion of marketing resources and the launch of geo-based user groups are all powering rapid customer success and momentum.
The Share Global Insights Tour is the cornerstone of the BrightEdge commitment to education. This kicks off today with the (sold-out) one day event, Share New York- the blend of SEO and content marketing professionals in attendance being a massive indicator that SEO and Content Marketing disciplines are converging. The conference series continues with dates in London on June 8, San Francisco on Sept. 21 and Chicago on Oct. 4. Registration is open on the Share Insights Tour event page.
"The future of search is truly awesome," says Jim Yu, CEO and co-founder BrightEdge. "We want to work closely with marketers to help them implement best practices with first-to-market product innovations. Continuous education empowers marketers to be successful".
Other elements of the educational commitment include;
Summer School Webinar Series: The "Summer School" webinar series is designed to meet the exploding demand for SEO savvy marketers. In the series, the next generation of content marketers will learn SEO best practices and how to use SEO to drive content strategy and deliver results.
Example topics are focused around quick SEO wins, making the case for SEO and creating content that performs. On demand webinars can be viewed via the BrightEdge resource library.
BrightEdge User Group Expansion: Following on from the success of user groups in London, Minneapolis, New York and Chicago new groups are being launched in all major marketing hubs with San Francisco scheduled for May 31. The spirited, high-value user group sessions allow marketers to meet face-to-face in a friendly setting to tackle their questions about best practices while they broaden their professional networks.
Certification and Product Innovation Education: Between quarterly in-person meetings, users keep in touch through the BrightEdge Certified LinkedIn group. The educational and support initiatives complement powerful new product offerings from BrightEdge such as
BrightEdge Intent Signal: helping search marketers understand and optimize for organic potential and capture more of the organic opportunity.
HyperLocal: allowing marketers to track demand and content performance for over 32,000 U.S. and 36,000 non-U.S. city search locations.
ContentIQ; helping marketers identify the site errors that impact organic search performance.
"Search can be overwhelmingly complex," said Boaz Ronkin, BrightEdge Vice President of Product Marketing. "As search moves into mainstream marketing, we realize that it is more important than ever to invest in ways to support our customers – always with an eye on helping them deliver real results and ROI."
About BrightEdge
BrightEdge, the global leader in enterprise organic search and content performance, empowers marketers to transform online content into business results such as traffic, conversions and revenue. The BrightEdge S3 platform is powered by a sophisticated deep learning engine and is the only company capable of web-wide, real-time measurement of content engagement across all digital channels, including search, social and mobile. BrightEdge's 1,500+ customers include global brands such as 3M, Microsoft and Nike, as well as 57 of the Fortune 100. The company has eight offices worldwide and is headquartered in Foster City, California.
Visit our website: http://www.brightedge.com
Follow us on Twitter: http://www.twitter.com/brightedge
Follow us on LinkedIn: https://www.linkedin.com/company/brightedge
Like us on Facebook: http://www.facebook.com/seoplatform