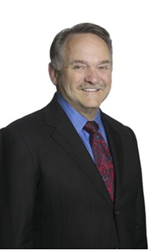 SARATOGA, Calif. (PRWEB) May 18, 2017
Alain Pinel Realtors (APR) today announces the election of Dave Walsh as the treasurer of the California Association of Realtors (C.A.R.). Walsh, the vice president and manager of APR's Almaden Valley office in San Jose, will begin his term in January 2018.
As a former member of the board of directors for both the Silicon Valley Association of Realtors (SILVAR) and the Santa Clara County Association of Realtors (SCCAOR), Walsh has vast experience in leadership positions. In 2008, he was elected and served as president of SCCAOR, where association membership includes approximately 6,000 Realtors®. Responsible for supervising 70 real estate sales professionals at the Almaden Valley office of APR, Walsh reviews all transactions for professional, regulatory and disclosure compliance.
"The California Association of Realtors has long been a leader in advancing the practice of real estate as well as fostering the innovation, professionalism and knowledge base of our profession," said Walsh. "It's an honor to become the treasurer of such a prestigious organization. This would not have been possible without the exceptional support of the team behind me, for which I am incredibly grateful."
C.A.R. includes more than 100 local member associations and more than 170,000 Realtors, Realtor associates, and affiliate members who believe in promoting real property ownership and preserving real property rights.
APR's Vice President and COO Rainy Hake-Austin said she is confident Walsh's financial and operational expertise will allow him to succeed in his new role.
"Dave has been working in residential real estate for more than 35 years and served as a valued member of every real estate association that he has been a part of," said Hake-Austin. "He has brought a great amount of success to Alain Pinel Realtors and will do so for C.A.R. as treasurer. We congratulate Dave on his election and look forward to the meaningful contributions he will make."
About Alain Pinel Realtors®
Alain Pinel Realtors (APR) is the largest privately owned residential real estate company in Northern California and is consistently ranked among the top 10 largest residential real estate firms in the United States based on closed-sales volume. The firm has 1,400 agents in more than 30 offices throughout Northern California. APR was founded in 1990 by CEO and President Paul L. Hulme, and is based in Saratoga, Calif. Visit us at apr.com, china.apr.com, facebook.com/AlainPinelRealtors, and @AlainPinel.