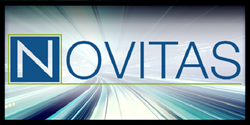 When I lost network connection, the tool automatically resumed from where it left off and seamlessly collected the large data set remotely, which is almost unheard of in the industry.
Murray, NE (PRWEB) May 23, 2017
Novitas Data, established in 1997 in Portland, Oregon under the parent company Pacific Legal Inc., has evolved into a thought leader and innovator by providing effective litigation support services to corporate legal departments, law firms, and service providers. Matt Bertsch, Manager of Digital Forensic Laboratories, oversees resources, develops and implements new procedures and logistics for data acquisitions, provides consulting services and maintains the software tool vault with relevant and affordable resources.
A Pennsylvania-based company recently reached out to Novitas Data for a 10TB collection involving 34 custodians. The client required a process that wouldn't disrupt work flow and Matt required a process that would minimize travel expenses and maximize work productivity. Matt immediately realized that Pinpoint Labs' Harvester would be the only tool suitable in meeting present demands. He convinced the client that significantly reducing the large data set size by preconfiguring Harvester to deNIST and filter through file extensions, based on a calculated list of commonly used user files, would save both parties time and resources. Through spotty network connections and employees taking computers off-site, Pinpoint Labs' Harvester was able to automatically resume and complete the collection seamlessly.
Novitas Data continues to be a proud supporter and user of Pinpoint Labs' Products.
Click here to view the full case study "Despite Network Interruptions, Harvester Persevered for Novitas Data."
For additional information regarding Novitas Data, visit https://www.novitasdata.com/
For additional information regarding Pinpoint Labs, visit http://pinpointlabs.com/