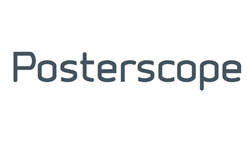 We always strive to be at the forefront of innovation in DOOH using data, technology, creative strategy and flawless execution to deliver maximum value for our clients and are honored to have our efforts recognized." - David Gladding, Posterscope USA
New York, NY (PRWEB) May 19, 2017
Posterscope USA, a leading Out-of-Home Location Marketing specialist, enjoyed a banner night at the 75th OBIE Awards, picking up two major awards Tuesday night in New Orleans.
The agency was awarded a Silver OBIE in the "Contextual OOH" category for its campaign developed for Reckitt Benckiser and KY Duration. This was the top award given for the category which also included entries from Nike and McDonald's. Posterscope also took home a Craft Award for "Digital Design" in recognition of its work for FOX's Lethal Weapon TV series.
The KY Duration campaign, ceated in conjunction with Havas Worldwide, featured digital billboards in New York City tunnel entrances, subway stations and taxis as well as along the Las Vegas strip with suggestive and eye-catching dynamic content touting the virtues of the male endurance enhancer.
"We are so thrilled to have had our work recognized and to celebrate this achievement with our clients and partners," said David Gladding, Associate Director, Digital Creative, Posterscope USA. "We always strive to be at the forefront of innovation in DOOH using data, technology, creative strategy and flawless execution to deliver maximum value for our clients. We are honored to have our efforts recognized at the OBIEs."
About Posterscope:
Posterscope is a full service Out-of-home location marketing specialist with 700 people in 48 offices across 27 countries. US offices include New York, Los Angeles and Detroit. Posterscope is at the vanguard of cutting edge developments in OOH such as digital, programmatic, and OOH interactivity. Clients include: General Motors, Mastercard, Disney, The Home Depot, Red Bull, Adidas among others.
Media Contact:
Greg Kalish
GK Communications for Posterscope USA
516-665-3292
gkalish(at)gkcomms(dot)com