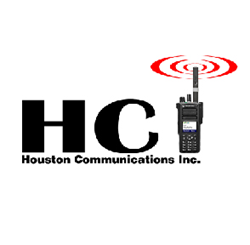 It truly is a revolutionary program, in that it is one of the most disruptive pricing models we have seen to date that is very innovative and unique
Sugar Land, TX (PRWEB) May 20, 2017
Houston Communications, Inc. (HCI), a leader within the business communications industry, is thrilled to announce their partnership with Pulsar360. The partnership allows HCI to share the state-of-the-art cloud voice technology developed by Pulsar360 with their customers.
Pulsar360 products allow businesses to utilize reliable, affordable cloud hosting for their communication needs. Each plan is tailored to fit the unique needs of the specific contracted network, allowing for ultimate customization across all aspects of the system – including pricing, network abilities, and specific features.
To ensure the adaptability and reliability of each product presented by HCI, a rigorous evaluation process is applied to each potential inclusion. Through the process, HCI applied a strict criterion to Pulsar360 cloud services, and the results were remarkable; Pulsar360's technology, according to HCI standards, is the ideal cloud voice provider to carry the company's clients into the modern age of business communications.
Bob Harrison, Jr., Pulsar360's Chief Channel Officer said, "The outcome of the testing didn't surprise us, and we couldn't be more proud. We look forward to serving HCI users."
The partnership, which places HCI a step ahead of competitors, brings targeted network solutions to HCI users. The month-to-month program provides users with the equipment necessary to run their group communications model effectively and reliably with little startup cost and a customizable pricing model, allowing businesses or groups of all sizes to maintain a network at an affordable price.
Keir Johnson, President of HCI praised Pulsar360's solutions, "It truly is a revolutionary program, in that it is one of the most disruptive pricing models we have seen to date that is very innovative and unique."
Pulsar360 communication solutions will be available through HCI starting May 22, 2017. To learn more about HCI and the services provided, contact Jason LaBrose at (281)491-1616 or find information on the Pulsar360 website.
About Houston Communications, Inc.
Houston Communications, Inc. has been providing technological network solutions to businesses since 1978. While the technology may have changed over time, HCI continues to build communication platforms that help businesses thrive. HCI is located in Sugar Land, Texas – proudly serving the Houston area and beyond.