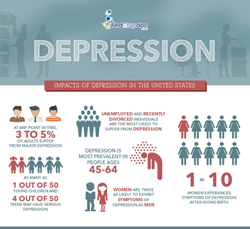 FindaTopDoc enables readers to live a happier and healthier life. For more information about FindaTopDoc, visit FindaTopDoc.com.
New York, NY (PRWEB) May 19, 2017
Chris Cornell, 52, was found dead on the night of Wednesday, May 17, 2017. It can be difficult to understand or imagine why one of the most respected lead singers in the rock industry would take his own life, but the extremely talented and admired singer and songwriter had a history of mental illness. FindaTopDoc investigates how mental illness played a role in the death of Chris Cornell.
Depression and Drug Use
Cornell was open about his history of drug use and depression, and the two went hand in hand. In 1994, Cornell told Rolling Stone that he began using drugs at the early age of 13. From age 14 to 16, the only friends he had were also using drugs, and he avoided nearly all social activity and interaction. Social isolation can lead to depression and vice versa, and Cornell acknowledged that this period in his life was one of his most difficult.
In 2015, Cornell opened up to Rolling Stone again about another very difficult time in his life. He said he wrote his first solo album, which is called "Euphoria Morning" and was released in 1999, during a period of depression. His band Soundgarden had split, his marriage was falling apart, and he turned to drinking to deal with it all.
This album is lyrically dark and depressing and so is his second solo album which is called "Carry On." During an interview with AP in 2007, he mentioned death and suicide when discussing his music.
Suicide
Cornell killed himself by hanging. He was found with a band around his neck. The suicide took place in Detroit, just hours after he played a show with Soundgarden. They were scheduled to be on tour from late April until May 27 of this year. (The band split in 1997 and reunited in 2010. From 2001 to 2007 Cornell was with Audioslave.)
People resort to suicide when they believe there is no possible way for their pain to come to an end. Cornell actually showed several warning signs of suicide including social isolation, talking about suicide, and the use of alcohol and drugs. Other warning signs of suicide are mood swings, thinking only about death and dying, feeling trapped and hopeless, change in sleeping patterns, saying goodbye to people, doing self-destructive things, and buying equipment to use in suicide such as a gun.
There are many treatment options available for people with suicidal thoughts, and it is necessary to know that pain can come to an end and life can get better.
For more about the death of Chris Cornell, please visit FindaTopDoc.com.
About FindaTopDoc.com
FindaTopDoc.com is a hub for all things medicine, featuring detailed descriptions of medical professionals across all areas of expertise, and information on thousands of healthcare topics. Each month, millions of patients use FindaTopDoc to find a doctor nearby and instantly book an appointment online or create a review. FindaTopDoc.com features each doctor's full professional biography highlighting their achievements, experience, patient reviews and areas of expertise. A leading provider of valuable health information that helps empower patient and doctor alike, FindaTopDoc enables readers to live a happier and healthier life. For more information about FindaTopDoc, visit FindaTopDoc.com.