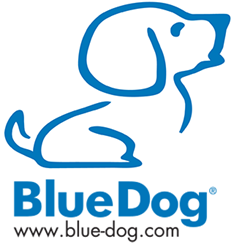 Best Friend to your Business
Vero Beach, Florida (PRWEB) May 25, 2017
Blue Dog continues its support for local, regional, and national non-profits through its Give Back Program. This year Blue Dog sent out quarterly checks to over 40 different charities, chosen by Blue Dog clients.
In Q1 of 2017, Blue Dog added 5 new philanthropic organizations to its growing list of recipients.
The Give Back Program is something that all Blue Dog's clients can participate in; 5% of net profits generated from that client's account are donated, by Blue Dog, to the charity of that client's choosing.
Some examples of these charities include:
Dog's For Life Inc.
Main Street Vero Beach
Big Brothers Big Sisters of St Lucie County
Wounded Warrior Project
Most businesses have philanthropic programs but Blue Dog wants the client to have control over the charity they donate to – allowing Blue Dog's clients to choose a cause that speaks to them.
Blue Dog's Give Back Program was created in 2010 and has steadily grown over the years, representing Blue Dog's commitment to giving back to the communities they operate in.
For more information regarding Blue Dog or their Give Back Program, contact them at 772.360.4646 or visit their website, http://www.yourbluedog.com