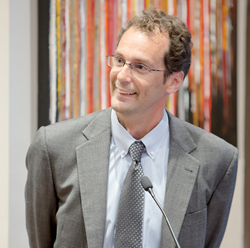 "It is even more satisfying to know that our team has achieved this growth over the past 25 years by remaining faithful to the core values at the heart of this organization." -Jake Simmons, Delphi CEO
Waltham, MA (PRWEB) May 22, 2017
Delphi Construction, Inc. was recently named one of the 25 largest General Contractors in Massachusetts by Boston Business Journal. This marks the company's debut on the list which is published in print and online each year.
Delphi owner and CEO, Jake Simmons commented on behalf of his team upon achieving the distinction. "We are pleased to be recognized by this well respected publication and it is certainly an honor to be listed among the top companies working in the industry. It is even more satisfying to know that our team has achieved this growth over the past 25 years by remaining faithful to the core values at the heart of this organization: putting the clients' needs first, working collaboratively with architects and other stakeholders, striving for the highest quality, building safely and operating with an unwavering commitment to honesty and integrity."
The multi-market construction management, general contracting and specialized preconstruction services provider earned its spot on the list with nearly $82 million in Massachusetts revenue for the year 2016.
Delphi employs 81 full time employees out of its offices in Waltham and Cape Cod and is active in multiple sectors including: Independent/Assisted Living, Healthcare, Education, Religious, Multi-Family Residential, Affordable Housing and Corporate construction.
The privately held company is in its 25th year of operation.