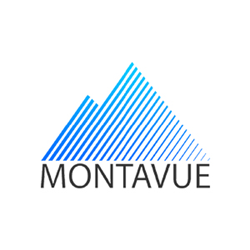 At Montavue, our main goal is not just to offer high quality products, but to satisfy the customer with supreme support.
Missoula, MT (PRWEB) May 19, 2017
Montavue, a new high-tech surveillance and security company has officially launched its E-Commerce store. Based in Big Sky Country, which is home to many new technology companies, Montavue is capitalizing on the entrepreneurial and innovative culture it brings. The company's Founder and President, Cody Gordon, is a born and raised Missoulian and he wanted to stay in his hometown, so he started up Montavue to manufacture and sell surveillance systems, a field he is very familiar with.
Cody has been re-selling surveillance systems for years, and has become increasingly frustrated with how the big companies treated his customers when it came to before and after sales support; including tech support, warranty repairs, and product selection. It finally came to a head, and Montavue was formed. Cody along with his team-members, Hank Vieten (VP Operations), and Jonathan Johnson (VP Marketing), decided to design and manufacture their own surveillance equipment. With manufacturing their own equipment they have carefully crafted their product offering and technologies to meet the customer's wants and needs.
Montavue is now in a position to offer premium surveillance products at very competitive pricing for installers and DIYers, with a huge emphasis on before and after the sale support. We want customers to be able to call our US-Based team to help them decide on which system is best for them, and truly take care of them the way they deserve after the sale. We don't want one-time buyers, we want a business relationship with each and every one of our customers for years to come.
With the rise of an ever-connected world and obsessive need to check your phone, Montavue offers surveillance systems that are simple to install and connect to your phone within minutes; giving you the ability to monitor your cameras and receive alerts from around the world. With industry leading technology for Video Management Software (VMS), mobile apps, hardware, and IP camera resolutions, Montavue is sure to grow and become a leader in the surveillance and home-automation industry.
On top of Montavue's products, the way they run their business is bar none, the simplest, most efficient, and easy to deal with company in the surveillance space:
Free 3-Day Shipping
60-Day Return Policy
No Sales Tax
2 Year Standard Warranty (3 & 5 Year Available)
Price-Match the competition
Custom bundles
10% OFF all products through June using code LAUNCH10OFF
GIVEAWAY: Montavue 4 Channel 4K Security System with 2 4MP IP Bullet Cameras MTIP80412B. Please visit http://www.montavue.com to enter your email and be eligible to win. Drawing will take place June 30th, 2017.