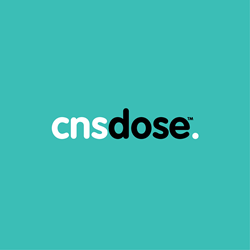 CNSDose has the most favorable preliminary findings. -Department of Veterans Affairs
San Diego, CA (PRWEB) May 20, 2017
CNSDose is a genetically driven, clinically proven, decision support tool that helps avoid the lengthy trial and error process by finding the right antidepressant faster. CNSDose speeds recovery and reduces side effects for patients. It can also strengthen the doctor-patient relationship through a personalized approach to treatment.
A peer-reviewed and published, 12-week double-blind randomized controlled trial (RCT) that compared genetically guided and unguided antidepressant prescribing demonstrated positive results. The trial showed 72% of patients experienced full symptom recovery when using CNSDose compared to 28% of patients using trial and error. A recent review undertaken by the Department of Veterans Affairs Health Administration noted that, "CNSDose has the most favorable preliminary findings." The CNSDose RCT was followed by another independent study, also peer-reviewed, that supported the RCT and showed > 85% accuracy, sensitivity, and specificity.
"We are thrilled to participate in the American Psychiatric Association Annual Meeting," said Mark Heinemeyer, CEO of CNSDose. "This is where the leaders in psychiatry gather to learn and share new approaches – a perfect venue for us!"
Ajeet Singh MD PhD, Founder and Chief Science Officer of CNSDose, was recently published in The Journal of Precision Medicine in an editorial entitled Antidepressant Pharmacogenetics (Singh, Ajeet, & Bousman, Chad (2017). Antidepressant Pharmacogenetics. The Journal of Precision Medicine, 174:5, 417-418.). This editorial points to the impact that this type of testing can have, "…it is important for clinicians to keep abreast of this evolving area to best facilitate informed discussions with patients….genetically guided antidepressant prescribing may become part of routine clinical practice."
Chief Medical Officer of CNSDose, Harris Eyre MD PhD, will be presenting at a symposium at the APA Annual Meeting. Representatives for CNSDose will be available at booth #2223. Advance meetings may be scheduled by calling 888.858.6285 x 2.
About CNSDose
CNSDose is a genetically driven, clinically proven, decision support tool that helps avoid the lengthy trial and error process by finding the right antidepressant faster. CNSDose speeds recovery and reduces side effects for patients. According to a review undertaken by the Department of Veterans Affairs on pharmacogenomics-guided antidepressant treatment, "CNSDose has the most favorable preliminary findings." For more information, please visit: https://www.cnsdose.com/