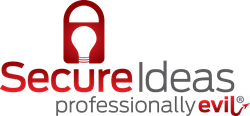 "If you have employees and your company uses the Internet, then your organization has data cyber criminals want and the means by which to get it." - Jason Gillam, Principal Security Consultant, Secure Ideas
Jacksonville, FL (PRWEB) May 21, 2017
Secure Ideas LLC, a nationally recognized industry leader in information security testing and training, is pleased to announce the launch of its User Awareness Training program. This online program is designed to educate organizations and their employees on the most fundamental security and privacy issues impacting both the workplace and the home. As companies and private citizens become ever more dependent on technology and rapid communication, threats seem to be evolving by the day. Don't panic. Knowledge is power and Secure Ideas has the knowledge.
"Contrary to the notion that technology and advanced persistent threats are too sophisticated for anyone but the experts to understand and control, it's user behavior at home and in the workplace that is the primary source of today's costly data breaches," says Secure Ideas CEO Kevin Johnson. "The bright side? Users are also the best line of defense and can prevent loss if they are properly educated."
Secure Ideas seeks to do just that. The program is comprised of multiple five to ten minute videos, each followed by a quiz so that student comprehension is verified and tracked throughout the training. Suitable for any size organization across all industry verticals, the content behind the program comes from a team of experts with decades of combined experience in technology and information security. Johnson estimates he and his team have spent tens of thousands of hours providing instruction and training to some of the best and brightest security minds around the world. Beyond satisfying awareness training requirements from various regulatory bodies, the affordable pricing also includes the management of all user access and administration, progress monitoring, and report generation. Users will leave this training with the information necessary to better secure both their workplace and their families at home.
Important topics covered in training include:

common exploitation techniques used by attackers on everyday people
social engineering
email and messaging
passwords and browsing
circumventing malicious attacks and the methods used to attack computers, devices, and systems
physical security and insider threats
data protection, destruction, and handling.
Secure Ideas is also pleased to announce that their User Awareness Training is FREE to approved charitable nonprofit organizations. Data security and internet safety impacts people of all ages and backgrounds and organizations of all sizes and in all industries. Information Security is everyone's responsibility. Get involved - please visit: http://www.secureideas.com. All interested charitable organizations, please apply at nonprofit(at)secureideas(dot)com
Secure Ideas LLC is a recognized team of experts in the areas of security consulting, testing, and training. Their consultants work with government organizations, small business, and the Fortune 500 everyday and regularly speak across the country on issues ranging from penetration testing best practices to critical privacy issues and information security concerns affecting the general population. Kevin Johnson is a recognized expert witness in the prosecution of cyber crimes by the Federal Trade Commission, and has also testified in front of both the US House and the Senate with regards to attacks on the federal government. Secure Ideas' contributions to the Open Source community over the years have generally led to being recognized as a large part of the driving force behind the evolving art of penetration testing.