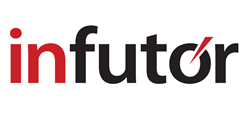 ID Authenticate meets evolving security and risk needs with the broadest range of consumer identities and proprietary technology tools in the market
Oakbrook Terrace, IL (PRWEB) May 22, 2017
To further empower compliance, risk management and fraud professionals to combat fraud and abuse in verifying the accuracy and potential risk of account creation and takeover fraud, consumer identity management expert Infutor today introduced its on-demand ID Authenticate solution. ID Authenticate verifies and scores each consumer record for potential fraud through Infutor's robust consumer Identity Graph and by providing flags, which identify suspicious activity for increased scrutiny.
"With fraudulent registrations, money laundering, fake accounts and account takeovers on the rise, risk and fraud professionals are challenged daily to incorporate the most sophisticated tools and data to instantly verify, authenticate, and flag potential fraudulent activities while minimizing friction for their customers," said Gary Walter, president and CEO of Infutor. "Through the roll-out of Infutor's ID Authenticate, we are able to meet the varying and changing security and risk needs of each of client with the broadest range of consumer identities and proprietary technology tools in the market."
Based on a 100-point scale comprised of field validations, data linkages and risk flags, Infutor's ID Authenticate scores are being used to make verification decisions when authenticating a given transaction. ID Authenticate scores ultimately help minimize account fraud and mitigate account take overs by instantly flagging fraudulent information and supporting enhanced due diligence for key Know Your Customer (KYC) and Anti-Money Laundering (AML) processes.
Additionally, ID Authenticate returns accurate demographic data such as property, automotive assets, as well as other actionable attributes including device type and IP Geo locations that allow for a more accurate verification and authentication of the transaction. These insights provide risk and fraud professionals with insight into the complete consumer profile, enabling them to build advanced data models and analytics for key enterprise decisioning. ID Authenticate offers unparalleled configurability and machine learning to more effectively and uniquely model certain transaction types and personas.
Available via on-demand API or batch, ID Authenticate clients benefit from Infutor's industry-leading expertise in consumer identity management, including processing of hundreds of millions of daily transactions and delivering high capacity, sub second response times with 24/7 availability and 99.9+% uptime in a highly secure environment.
Infutor will be showcasing ID Authenticate at the 2017 CNP Expo, a card not present-focused event at the intersection of security, e-commerce, software, mobile, retail and payments, May 22-25, 2017 in Orlando, Fla. Infutor will be at Booth #522, and Director of Business and Client Engagement Kevin Harrison will be speaking on a May 25 panel, "How Omnichannel Problems can Affect Businesses Even if They Haven't Implemented Omnichannel Solutions."
About Infutor
Infutor is the expert in data-driven consumer identity management. The company is solely focused on enabling brands to instantly gain access to the most complete and accurate information about consumers, exactly when they need it, to make informed marketing and risk mitigation decisions. Infutor's mission is to deliver solutions that accurately identify consumers before, during and in-between engagements, giving brands a secure, privacy compliant foundation to improve inbound engagement and outbound omnichannel marketing reach, and to minimize losses due to fraud and non-payment. Led by information industry veterans, Infutor is a privately held company founded in 2003 with strategic investments from Norwest Venture Partners. Infutor is headquartered in Oakbrook Terrace, Ill. For more information, visit http://www.infutor.com.
# # #