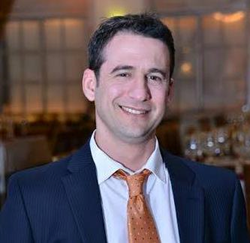 This acquisition allows TPLK to continue our rapid expansion unabated and gives us a real competitive advantage.
Austin, TX (PRWEB) May 22, 2017
TPLK LLC, a national provider delivering HVAC, Appliance Repair, Locksmith and Home Security solutions, announced today an agreement to acquire PayPeformance, LLC, an enterprise-wide solution for call tracking and delivery. PayPerformance delivers leads in the form of live phone calls directly to the service provider. The system has provided millions of leads to service providers nationwide since it launched in 2010 as a Start UP.
Focused on expanding its national footprint, TPLK plans to implement PayPerformance across its business lines that now operate in 14 different states.
"This acquisition allows TPLK to continue our rapid expansion unabated and gives us a real competitive advantage," says Yair Frenkel, CEO of TPLK.
"PayPerformance's system is singularly unique. How often do you get to acquire a cutting edge service that not only synergizes flawlessly with your operations but is also a product all your competitors rely upon?"
For their efforts, the PayPerformance team says they feel great satisfaction while looking ahead.
"On the one hand, it's hard to see it go because so much blood sweat and tears went into building it," says founder and company CEO Avi White. "But on the other, we accomplished what we set out to do: create a great product, deliver great results, create real value and arrange for a profitable exit. We've done all that. Now it's time to move onto other projects."
The PayPerformance team is, in fact, doing just that. A year in the making, they recently launched Israel Global Advisors, a venture dedicated to bringing unique Israeli companies to the United States to expand.
"It's bittersweet really. PayPerformane is a tremendous success, but it's time to move on. This exit allows us to put all our time and resources into to building IGA," says Partner Danny Katz. "We've built a massive pipeline of really terrific Israeli companies of all sizes which are all eager to enter the US market. These companies have state of the art technologies that are game changing. We need to devote all our faculties to making IGA as successful as it can be. This is a very exciting time for us."
White added, "PayPerformance is really in great hands. Yair Frenkel and Texas Premier Locksmith were probably the best clients we ever had. And now they'll own this product they got so much value out of over the years. We're excited for what lies ahead."