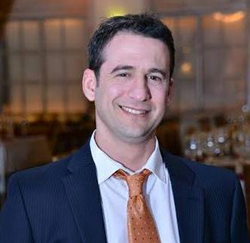 Corpus Christi, Texas (PRWEB) May 24, 2017
The first goal of home security is to convince home invaders and burglars to simply pass by your home. However effective lighting is not always enough and a second layer of security is needed to make it hard to break in. This includes a strong, solid door at each entry point with good quality locks. But even the strongest locks can be negated if the intruder has a key. About 1 in every 13 unlawful entries into a home happens with a key so it is clear how important rekeying or changing the locks can be in preventing a home invasion!
Top 3 Reasons to Rekey or Replace the Locks on Your Residential Property
There are a variety of reasons that Corpus Christi, Texas homeowners are interested in rekeying or replacing the locks on their home. In fact the owner of TX Premier Locksmith, Yair Frenkel believes the locks on your residence are the first line of defense against intruders and thieves. "We find there are three common reasons why homeowners call us to rekey or change their locks" Frenkel said. "typically the homeowner has lost their keys, sold their home or wishes to upgrade to higher security locks."
Lost House Keys
Losing a house key has happened to all of us at some point in time and many homeowners opt for the quick fix of getting a replacement key made. The problem is that if someone finds your keys, they may use them to gain access to the property when you are away from your home. If you have lost your keys, protect your home by contacting a professional locksmith service to rekey or replace the locks on your Corpus Christi, TX home and keep it safe from criminals.
Moving into a New Home
Purchasing a new home is cause for celebration, especially when it comes to taking ownership of the house keys. Just don't forget that rekeying locks should be one of your first priorities. Never assume that the keys just handed to you by the previous owners are the only ones in existence. For example, in many single builder communities, as many as 15 different keys may have been used to operate a single lock. Rekeying removes the master pins and eliminates the possibility of any old keys operating the new locks. Ideally rekeying should be completed before you begin the move in process. Once you have your move in date secured, you can schedule an appointment with a professional locksmith service.
Upgrading Old Locks
If you own a home with old locks, it could mean that your home may not be as secure as you think it is. Older locks are prone to sticking or malfunction, placing your home at a higher risk of break-ins by intruders. And have you ever thought about how many keys you have given out over the years to family, friends, or service providers? You may not even be aware of how many of your door keys are in circulation that could be used to gain entry to your home.
Lock & Security Audit
TX Premier Locksmith offers expert consultations and audits to evaluate your existing locks and make custom recommendations to improve your home security. Some of the types of locks we offer are: Deadbolts, mortise locks, cylinder locks, and many others. According to TX Premier Locksmith owner Yair Frenkel, "Our service personal are available for consultations to help our clients choose the best locks to meet their specific security concerns while taking into account their budget and architectural style of their homes. We work hard to combine both security and aesthetics, so they don't have to sacrifice one for the other."
About the Company:
TX Premier Locksmith provides 24 hour assistance in Corpus Christi, by offering a selection of professional residential, commercial, automotive and emergency locksmith services. For a full list of services, visit the company website at http://www.txpremierlocksmith.com/service-area/corpus-christi-tx/, call (361) 444-1282 or visit the storefront at 6500 South Padre Island Dr, Suite 2B, Corpus Christi,TX 78412.