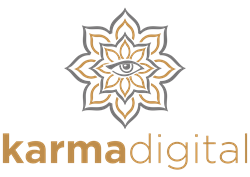 When you combine the opportunity of SEO with the passion and drive of a business owner or entrepreneur, SEO can be a game-changer for a company.
Chicago, Illinois (PRWEB) May 22, 2017
karma digital has entered the SEO game, and they're changing the way small and medium-sized businesses handle their marketing and SEO. The karma digital method drives better results and reduces costs in comparison with traditional models, and it allows the business to create a fully-functional SEO marketing team in-house.
Rather than charge crazy fees for just okay results that are dependent upon the continued use of a particular agency, karma digital teaches. The new company offers an SEO package starting at $500/month, which includes a full day of training for the whole team, an SEO audit, keyword research, competitor analysis, canonical check, URL suggestions, content creation strategy, a tactical project plan, quarterly reports, updates for all plans, private chats and a monthly phone call, plus access to a dedicated account manager.
Cassie Boca, founder said, "We were seeing a lot of companies pay huge monthly retainers to agencies for minimal results, so we thought, 'Hey, let's teach people SEO, and empower companies to bring their SEO in-house,' and that is just what karma digital is set up to do."
The company was founded by Cassie Boca, an SEO and marketing guru with over ten years of experience providing marketing services to her former employers, like Gaia, Inc., Performics, Rise Interactive, and DoGone Fun! Throughout this time, Boca has seen firsthand how utilizing an in-house team, a group of people that know the business best, will provide the greatest returns on SEO investment.
"I learned SEO out of necessity," Boca started, "I was wearing lots of hats, managing marketing for a dog daycare on a very limited budget. After creating, managing, and executing SEO strategies for 100s of companies, I wanted to get back to what excited me about SEO in the first place. The impact SEO can make for a small and medium business is unparalleled with any other marketing effort I've experienced. When you combine the opportunity of SEO with the passion and drive of a business owner or entrepreneur, SEO can be a game-changer for a company. I've seen it time and time again."
For more information about karma digital, visit the karma digital website, or contact Cassie Boca at 1-800-217-5614 or cassie(at)karmadigital(dot)io.
About karma digital
karma digital breaks tradition from what has become standard SEO agency behavior. Instead of doing SEO, karma digital teaches SEO while providing the strategic guidance that most companies still need. The breakthrough model helps to make small and medium-size businesses self-reliant, able to tackle any marketing dilemma without breaking their budget, while still giving them the strategy that a traditional agency provides. Indicative of their name, karma digital not only does their best for their clients, but the company makes efforts to change the world. They've made the commitment to give $100,000 to a non-profit in Africa that provides bikes to school children to make their commitment to education not only possible, but successful.
###