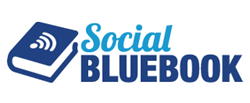 Social Bluebook is one of the fastest growing influencer marketplaces in the digital ecosystem with more than 87,000 registered creators
Los Angeles, CA (PRWEB) May 23, 2017
Social Bluebook is one of the fastest growing influencer marketplaces in the digital ecosystem with more than 87,000 registered creators. Since the beginning of 2017, the marketplace has more than doubled the number of creators and increased the number of advertisers by more than 55%.
Social Bluebook's recent surge in growth can be partly attributing to massive changes in the digital marketing landscape. The largest multi-channel networks shifted their business models away from creator-driven content to more traditional, long-form entertainment. These companies essentially became digital production companies, removing creative power from influencers and nesting control with the digital studio execs, in a format not dissimilar to the Hollywood studio model.
While MCNs eliminate creators from their networks, demands for influencer partnerships by advertisers and brands continue to rise. A study by eMarketer found that nearly half of participants planned to boost their budget for influencer marketing campaigns this year.
Social Bluebook is filling the void left by the MCN giants by allowing creators to cultivate their passions while simultaneously meeting the growing needs of brands and advertisers.
Social Bluebook's Founder and CEO, Chad Sahley said, "Our huge growth spurt further proves the demand and need for influencer marketing. We are excited about all the newfound opportunities for both creators and advertisers on Social Bluebook."
Unlike the old MCN model, Social Bluebook was built by members of the creator community with the goal of empowering fellow YouTubers, bloggers, and Instagrammers to build their own careers. Founder and CEO, Chad Sahley, started his career as an independent producer before finding his calling as a YouTube creator. Later, Chad sold his company to Maker Studios and became their VP of Production. Chad's experience working in entertainment provided him with an inside look into the machinations driving the industry, which didn't always favour creators.
In 2014, Chad founded Social Bluebook alongside Maker alum, Sam Michie, with the goal of constructing a new model that recognizes creators' real worth and provides them with tools to grow their businesses. To further their mission to provide opportunities for creators to invest in their own careers, Social Bluebook launched a Reg A+ crowdfunding campaign and became the first influencer marketplace to be owned by creators in addition to VCs and other accredited investors. Now creators both big and small can own a piece of an early-stage high growth start-up devoted to meeting their needs.
In contrast to the old MCN model, Social Bluebook is not looking to push their own content that matches a certain brand aesthetic. Instead, Social Bluebook provides space for creators, brands, and advertisers to connect directly for negotiating influencer marketing deals that are authentic and rewarding for all parties involved. This capability is a real boon for companies looking to partner with influencers who have highly engaged, niche audiences, such as a cosmetics company looking to partner with beauty influencers, or a sports equipment company looking to partner with athletes. Already, there are more than 1,100 advertisers with access to Social Bluebook's marketplace system, including many Fortune 500 brands such as Warner Brothers, Hallmark, L'Oreal, and Sprint.
Social Bluebook addresses many of the challenges that previously thwarted companies from embarking on influencer marketing campaigns.
Travis Chambers of Chamber.Media said, "Social Bluebook Search has literally cut our labor costs by eighty percent and dramatically improved our selection process of influencers."
By using Social Bluebook's advertiser-facing functions, brands can narrow their search by specific keywords and locate influencers that best fit their campaign goals and values.
Additionally, Social Bluebook's proprietary algorithm provides a dollar value that can be used in starting negotiations based on an influencer platform's reach, level of engagement, and audience demographics. By providing a real dollar amount as a reflection of a platform's worth, Social Bluebook accomplished what Chad set out to do - prove the value of creators in a way that empowers brands, advertisers, and influencers to enter into partnerships that are both meaningful and rewarding.
For media inquiries, or to schedule an interview, please contact Nikki Brown at Melrose PR nikki(at)melrosepr(dot)com or call (310) 260-7901.
About Social Bluebook
Social Bluebook was started by creators for creators in order to bring transparency to influencer marketing and specifically the content creator community. It was designed to simplify and streamline the process of executing influencer marketing for online content creators and advertisers with the goal to help creators make the money they deserve so they can do what they love.