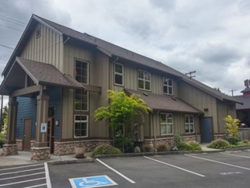 "We're very excited to expand into Bothell and have the opportunity to reach more retirees and pre-retirees concerned about planning for their financial future." - Randy Becker
BOTHELL, Washington (PRWEB) May 19, 2017
Becker Retirement Group, a financial services firm focused on providing retirement and financial planning services in the Puget Sound and Tri-Cities areas, announced today plans to expand with a new office in Bothell, Washington. Opening in early June 2017, the new location will become the third branch of the company, joining the established offices in Bellevue and Kennewick, and will allow Becker Retirement Group to serve new communities in the northern region of the Seattle metropolitan area.
Randy Becker, Financial Professional and Owner of Becker Retirement Group, says, "We're very excited to expand into Bothell and have the opportunity to reach more retirees and pre-retirees concerned about planning for their financial future."
The Bothell office will also allow Becker Retirement Group to expand the Woman's Worth® program, which they recently incorporated to develop life and income planning that caters to the unique challenges women face in retirement. "Becker Retirement Group's primary philosophy is that retirement can be the best time of your life," says Arwen Becker, Principal Financial Adviser and co-owner of Becker Retirement Group. "With the addition of Woman's Worth®, we are able to offer customized comprehensive planning to even more members of the community."
In addition to incorporating Woman's Worth®, the team at Becker Retirement Group also addresses oft-neglected aspects of retirement such as health care planning, estate planning, and income tax preparation, creating plans that are all-encompassing while still addressing their clients' specific goals and needs.
The new Becker Retirement Group office will be located at: 24003 Bothell-Everett Highway, Suite 200, Bothell, WA 98021. More information may be obtained by calling Becker Retirement Group at (425) 822-8282 or visiting the Becker Retirement Group website at http://www.beckerretirementgroup.com.