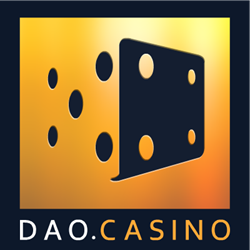 DAO.Casino aims to bring participants together by incentivizing contributions throughout the value chain.
Berlin, Germany (PRWEB) May 22, 2017
DAO.Casino's Founder and CEO Ilya Tarutov and Co-founder Konstantin Lomashuk released a white paper entitled "Blockchain Protocol for Gambling" that outlines their development of the first decentralized, public protocol for online gambling - a layer on top of the Ethereum blockchain expressed as a system of smart contracts that supports provably fair gambling.
The lack of transparency of online casinos leads many people to believe that the casinos are cheating. The implementation of smart contracts ensures that the game operators and casino owners cannot be corrupted. The smart contracts are essentially escrows that take effect when the required conditions are met. Because there is no human behind the curtain who can be bribed or act out of self-interest, players are protected from malicious human actors.
DAO.Casino uses smart contracts to create a reward system for incentivizing participation by the entire gambling industry, including developers, players, casino operators, referers, bankroll backers, and random number providers.
Ilya Tarutov, Dao.Casino Founder and CEO said, "We were observing a lot of experimentation with games using Ethereum smart contracts, but apart from the individual games, what is needed for the industry to grow is an ecosystem that allows all the market participants to interact without trusting each other. DAO.Casino aims to bring participants together by incentivizing contributions throughout the value chain." Contributions are rewarded with DAO.Casino's in-game currency, a token called BET.
When users build interesting games and integrate with the Dao.Casino reward system or introduce a new random algorithm, they are rewarded with Bounty (a collection of BET tokens). The proof-of-stake mechanisms built into a particular PRNG algorithm ensure that cheating is not economically rational; if a user cheats, they lose their tokens.
Ilya Tarutov explained, "We have tested existing PRNG methods on Ethereum, but, our goal was to find a solution which answers 3 system requirements: speed, security, and unpredictability. Building the Dao.Casino protocol on top of the Ethereum blockchain allows us to accomplish this."
Automating out the need of trust in the context of gambling industry can foster new business models and new markets involving crowdfunding, building, operating of games and delivering them to the players.
For media inquiries, or to schedule an interview, please contact Nikki Brown at Melrose PR nikki(at)melrosepr(dot)com or call (310) 260-7901.
About Dao.Casino
Dao.Casino is an Ethereum-powered protocol for the online gambling industry that uses a system of smart contracts to bring increased transparency to the online gambling value chain and supports games that are fair by design.