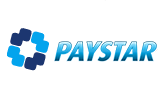 Beneficiaries that are customers of PNB, receive funds directly on their Global Filipino Money Card instantly
Las Vegas, NV (PRWEB) May 29, 2017
Paystar, Inc and its subsidiary Translink Global Processing G.P.M.E. is announcing the tie-up of our remittance service between The Commercial Bank for remitters and the Philippines National Bank (PNB) for beneficiaries.
Amit Sah, Commercial Bank EGM, Consumer Banking said, "Commercial Bank is always first for card innovations and we are pleased to offer the unique new mobile remittance service for our Filipino PayCard customers in Qatar for just QAR 10 per transaction. This allows our customers to send funds directly from their PayCard to their registered beneficiary in the Philippines. Beneficiaries are customers of PNB and receive funds directly on their Global Filipino Money Card instantly."
Joel Talosig, Head - Middle East Region for PNB said, "PNB is providing its distribution services to Commercial Bank in order to better serve our Filipino customers worldwide. The integration with Paystar has enabled for the first time the full electronic enrollment and real-time transactions to our systems. Filipinos that enroll for a Global Filipino Money Card (GFMC) can take advantage of receiving international remittances at just 85.00 pesos."
"Integration with PNB began in March of 2016 and after a six (6) month testing of the enrollment and transactional system we opened it up to full commercial production. Enrollments are entered by staff in Qatar and electronically sent to PNB. Beneficiaries enroll in the Philippines at a PNB branch for a GFMC. PNB electronically and securely reports that account number back to Paystar which activates the remittance service for the enrolled Commercial Bank remitter. We have been seeing increased quarter-to-quarter usage by Filipino customers and are extremely happy with the ability to complete a transaction within seconds after being initiated by the remitter. Beneficiaries have immediate access to their funds at PNB ATMs and retail spending locations via their GFMC Card," Tim Wood, President of Operations, Paystar.
For more information, please contact:
Paystar Inc
pr(at)paystar(dot)net
For more information please contact:
Mona Abdallah
EGM, Chief Marketing Officer
Commercial Bank
Tel: +974 440 0169
Email: m.abdallah(at)cbq(dot)qa
About Commercial Bank
Commercial Bank has total assets of QAR 130.4 billion as at 31 Dec 2016. As a full service commercial bank, the Bank offers a full range of corporate, retail and investment banking services as well as owning and operating exclusive Diners Club franchises in Qatar and Oman. The Bank's countrywide network includes 29 full service branches and 181 ATMs.
Profitable every year since incorporation in 1974, continual investment in technology and human capital, together with a strong capital base, provides a solid foundation for continued growth. A successful diversification strategy has expanded Commercial Bank's GCC footprint through strategic partnerships with associated banks, the National Bank of Oman (NBO) in Oman and United Arab Bank (UAB) in the UAE. NBO, the second largest bank in Oman with total assets of OMR 3.5 billion as at 31 Dec 2016, has 60 conventional branches and 6 Islamic branches in Oman and 1 branch each in Egypt, Abu Dhabi and Dubai. UAB is headquartered in Sharjah, with total assets of AED 21.3 billion as at 31 Dec 2016, and operates 22 branches across the emirates in the UAE. Building on the successful execution of the Bank's expansion strategy to date, Commercial Bank acquired a majority stake in Alternatifbank in Turkey in 2013 and became a 100% owner through put option exercised on 19 December 2016.
Commercial Bank enjoys strong credit ratings of (A2) from Moody's, (A+) from Fitch, and (BBB+) from Standard & Poor's. The Bank is listed on the Qatar Exchange and was the first Qatari bank to list its Global Depository Receipts (GDRs) on the London Stock Exchange. Commercial Bank's Swiss Franc bond issuance in December 2010, listed on the SIX Swiss Exchange, was the first public bond issuance by a Qatari bank in Switzerland. Commercial Bank's latest bond issuance in June 2014 and June 2016 are listed on the Irish Stock Exchange.
Commercial Bank was awarded "SME Bank of the Year" for 2016 by The Asian Banker based on its wide-ranging achievements over the past three years, specialized team and customer focused products and services for SMEs. Commercial Bank also won the "Best Contact Centre" award at The Gulf Customer Experience Awards 2015 for outstanding customer service. In recognition of its CSR activities benefiting the Qatari community, Commercial Bank was awarded the "Best CSR Report", at the Corporate Social Responsibility awards ceremony for organizations in Qatar. The Bank won "Best Cash Management Bank in Qatar" award at The Asian Banker Middle East & Africa Transaction Banking Awards in 2016 and the "Best Investor Relations award for mid-cap companies" at the Qatar Stock Exchange's annual IR awards ceremony in 2017 recognizing best practice in Investor Relations.
The Bank is dedicated to supporting Qatar's community and social infrastructure through Corporate Social Responsibility programs and sponsorship of various events. Title sponsorship of the Commercial Bank Qatar Masters reflects the Bank's promotion of excellence in sports and its keen interest in enhancing Qatar's international sporting reputation.
http://www.cbq.qa
About Alternatifbank (ABank)
ABank was established in 1991. Commercial Bank became the majority shareholder in ABank in 2013 holding a 74.24% stake, following the acquisition of ABank shares of 70.84% from the Anadolu Group and 3.40% through a public tender offer. In December 2016 the bank completed the put option exercise of purchasing 25% of share in Abank from Anadolu group. Currently the Bank owns 100% of ABank shares.
ABank is a mid-size Turkish bank that predominately serves medium-sized companies through a country-wide network of 53 branches. ABank provides commercial/corporate banking services and products, with a special focus on the growing segment of Small and Medium-Sized Enterprises. ABank's main product ranges cover trade finance instruments, working capital finance, cash management, and portfolio management.
31 Dec 2016, ABank had total assets of TL 17.5 billion, total loans stood at TL 11.3 billion, customer deposits of TL 8.1 billion and shareholders' equity of TL 1.3 billion.
About PNB
Philippine National Bank is the country's fourth largest private commercial bank in terms of assets and deposits. It is a universal bank providing a full range of banking and other financial services to its highly diverse clientele comprised of individual depositors, small and medium enterprise, domestic and international corporations, government institutions, and overseas Filipinos.
As of June 30, 2016, PNB had a total of 670 branches and 960 ATMs strategically located nationwide. In addition, PNB boasts of having the most extensive international footprint across Asia, Europe, Middle East, and North America among Philippines banks with 72 overseas branches and offices
http://www.pnb.com.ph
About Paystar
Paystar is a leader in mobile remittance solutions and provides business solution that enable financial institutions to transform the way remittance services are delivered. Paystar's highly-experienced team along with our proprietary innovative technology is dedicated to giving consumers access to new cost-saving convenient solutions and gives financial institutions the ability to capture additional revenue sources. The company has been developing and operating mobile payments solutions since 2012. Paystar is incorporated in the State of Delaware, USA and has offices in Henderson, NV and joint partnership offices with Translink in Dubai, UAE.
http://www.paystar.net