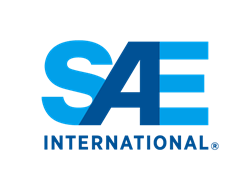 Dr. Rizzo specializes in modeling, simulation and control of propulsion systems of ground vehicles
WARRENDALE, Pa. (PRWEB) May 22, 2017
Denise M. Rizzo, a senior research mechanical engineer for the U.S. Army Tank Automotive Research, Development, and Engineering Center (TARDEC), has been named the 2017 recipient of the SAE International J. Cordell Breed Award for Women Leaders.
Dr. Rizzo received the award during the WCX 17: SAE World Congress Experience in Detroit.
Established in 1999 by the SAE Women Engineers Committee, the J. Cordell Breed Award for Women Leaders recognizes women in the mobility industry for the contributions they make both professionally and personally. In addition to being involved in SAE activities, the award recipient must exhibit outstanding service to her company and community and demonstrate excellent leadership.
Dr. Rizzo specializes in modeling, simulation and control of propulsion systems of ground vehicles. She is a former controls research and development engineer in Chrysler's Powertrain Group. She joined TARDEC in 2008 and was promoted to her current position in 2017. During her time at TARDEC, Dr. Rizzo has been the recipient of seven awards for outstanding contributions, including a Horizon Award for product development awarded by Women in Defense in 2016. She has been equally dedicated to serving her employer and SAE International, while acting as an inspiring mentor for young engineers.
Dr. Rizzo has published 14 articles in archival journals, 20 papers in refereed conference proceedings, and three technical government reports. She also has two patents.
She holds a doctorate degree from Michigan Technical University.
SAE International is a global association committed to being the ultimate knowledge source for the engineering profession. By uniting over 127,000 engineers and technical experts, we drive knowledge and expertise across a broad spectrum of industries. We act on two priorities: encouraging a lifetime of learning for mobility engineering professionals and setting the standards for industry engineering. We strive for a better world through the work of our philanthropic SAE Foundation, including programs like A World in Motion® and the Collegiate Design Series™.