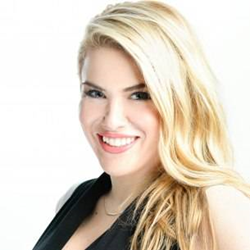 (PRWEB) May 22, 2017
As a Haute Living Beauty Ambassador, Dr. Veytsman will continue to share her skill and expertise with the Haute Beauty and Haute Living subscribers, educating readers on her industry and providing exciting news, tips and insight.
Dr. Victoria Veytsman is well known amongst the New York and L.A. elite for her expert cosmetic dental skills, transforming smiles for the Miss Universe Organization, A-list celebs, the Nets and Giants cheerleading teams and the New York Emmy's. Dr. Veytsman's patients find comfort in her precise attention to detail and aesthetic sensibility, which results in a seamless procedure. She is excited to partner with the Haute Living brand to reach a larger audience and inform them on beauty enhancement in the cosmetic dental field.
It was very important to Dr. Veytsman to implement her vision of merging health and beauty when starting her boutique practice from scratch. Relationships with her patients are at the heart of this practice, as seen by the hundreds and hundreds of glowing reviews across the web. Cosmetic Dental Studios, is built upon a solid foundation of experience running the gamut from general dentistry, cosmetic and restorative dentistry, implantology, functional aesthetics, and full smile makeovers. Here, Dr. Veytsman strives to make dentistry a different and fun experience that patients look forward to. Dr. Veytsman will transfer this vision into her Haute Beauty contributions, as well, by offering easy-to-digest content for her readers along with up-to-date scoops on industry trends.
Aside from giving her patients beautiful smiles that they can feel proud of and flaunt post-treatment, Dr. Veytsman also devotes her time to giving back to the New York community. She developed the "smile for a smile" campaign and is involved in several charities including Coalition for the Homeless, Women for Women Inteenational, The Robinhood Foundation, Operation Smile, the Bowery Mission, Urban Tech, the National Hemophilia Foundation, Smile Train and Boarding for Breast Cancer.
"Being able to provide my patients with the best in dental treatment options and patient comfort gives me the greatest pleasure and I consider it my biggest privilege. I enjoy the process of getting to know every individual, taking care of them and creating customized beautiful and healthy smiles," Dr. V says. And it is clear she is doing so, one smile at a time, throughout New York City and LA—and now, sharing her secrets with Haute Beauty.