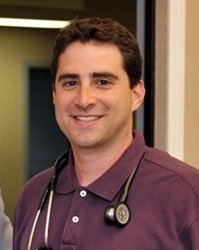 One good thing is that we don't need to be too concerned about Zika ....
Santa Rosa, CA (PRWEB) May 23, 2017
By all indications, and due to months of wet weather, there is a booming mosquito season underway in Sonoma County. While officials call for diligence, asking homeowners to scout for any open water sources that can be emptied or eliminated, healthcare providers are looking at potential health concerns. Along with the annoying buzz of mosquitos is the buzz associated with potential infections stemming from their itchy bites, namely Zika and West Nile.
The Buzz on Mosquitoes
"One good thing is that we don't need to be too concerned about Zika," explains Dr. William A. Markoff NCMA Family Practice Physician. "This virus has been linked to birth defects in Central and South America but authorities tell us that the mosquitoes known to transmit this virus are not in our area. Concerns over mosquito transmitted viruses this year remains focused on West Nile Virus, which – while most people suffer few to no symptoms, can cause serious problems in others including neurological issues."
West Nile Virus Symptoms
Last year there were 442 cases of West Nile reported in California, with 10 of those in the nine-county Bay Area. West Nile Virus generally results in mild flu-like symptoms in some people, while others have no symptoms and suffer no consequence at all. A small segment of the population seems to be vulnerable to the more serious symptoms that includes swelling of the brain and potentially; death. Although there is a vaccine to prevent it, West Nile Virus can also be fatal to horses, and particularly birds.
Of the 176 known mosquito species in the United States there are roughly 20 mosquito varieties common to Northern California, and most of those will be out in force this year. Early mosquito prevention is key to protecting public health. This means scouting property for pools of standing water that mosquitos might find inviting and keeping an eye out for other potential incubating sites including wet tarps, tires, plastic containers, tin cans, jars, buckets, etc. District managers have also begun ground and aerial spraying to control mosquito activity where necessary.
Don't scratch that itch
The best – and most difficult advice to take following a mosquito bite is; don't scratch. Scratching creates openings on the surface of the skin which allows bacteria in and can cause infection. To relieve the itch and lower chances of an infection there are some time-honored techniques which include:

Clean the bite area with soap and water (or dab with a cotton swab dipped in rubbing alcohol)
Apply an anti-itch cream
Use Aloe Vera to soothe and heal the itch
Make a thick paste of baking soda & water and apply to affected area
Take an over-the-counter antihistamine if itching persists
"Although extremely rare, if a mosquito bite does result in a fever or causes vomiting, or shortness of breath it would be advisable to seek medical attention immediately," adds Dr. Markoff.
About NCMA Family Medicine
NCMA Family Medicine physicians provide services at offices in Lakeport, Santa Rosa, and Petaluma. NCMA philosophy is based on the fact that early screening and detection can result in less acute episodes of illness that can be devastating both physically and financially. Family medicine physicians provide primary health care for people at every stage of life. For more information about Dr. Markoff and all NCMA medical services visit the website at ncmahealth.com.