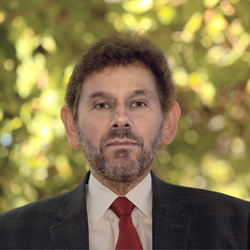 My hope is that Los Angeles will lead sustainability efforts in urban areas across the country.
San Jose, CA (PRWEB) May 23, 2017
According to the American Lung Association's 2017 "State of the Air" report, Los Angeles has the biggest ozone pollution problem in the United States.1 Los Angeles has earned this dubious distinction in all but one of the American Lung Association's air quality reports.2 In addition, Los Angeles County has been rated as one of the top three carbon dioxide-emitting counties in the United States.3 Researchers estimate that 1,341 people die each year due to the poor air quality in the area of Los Angeles, Long Beach, and Glendale.4
To combat air quality conditions that are making so many in the Los Angeles area sick, the city has voted to introduce a zero waste program.5 "Zero Waste LA" is public-private partnership designed to reduce greenhouse gases by 2.6 million tons citywide.5 In addition, the program is expected to reduce landfill disposal by 1 million tons per year by 2025.5
"I applaud the efforts of the Los Angeles City Council in initiating this important program," said Iain Milnes, founder and president of Power Knot, a leading manufacturer of cost-effective, eco-friendly solutions for the disposal of waste food. "My hope is that Los Angeles will lead sustainability efforts in urban areas across the country."
Zero Waste LA was created to address the city's shortcomings in complying with city landfill reduction goals and state-mandated recycling requirements.5 Program elements include a single waste management company per city zone to allow for more efficient trash collection.6 The city plans to introduce clean fuel vehicles and invest over $200 million in new and improved solid resources infrastructure.6
While Zero Waste LA should provide substantial benefits for the city's health, implementing the system will not be without cost. Experts believe that many businesses will experience waste management fees two to three times higher than their current rates.7
"Businesses which are worried about the cost of compliance with Zero Waste LA should look towards recycling and composting strategies to reduce the amount of waste they produce," Milnes added. "In particular, composting on site will serve to greatly reduce the volume of waste and the costs to dispose of it."
Food waste accounts for 18% of municipal waste, making it the second largest category of waste after paper.8 In economic terms, food waste disposal costs $750 million per year.9 Recent reports estimate that by adopting strategies to reduce the amount of discarded waste which is eventually sent to landfills, businesses can increase their profits by nearly $2 billion annually.10
Power Knot's LFC® (Liquid Food Composter) is an aerobic bio-digester that is usually positioned in the kitchen to dispose of waste food safely, cleanly, and cost effectively. Users can add waste food to the LFC at any time, it uses very little energy, and never needs emptying. In addition to reducing the costs of disposal, it eliminates large containers outside that may smell, and attract flies and rodents. The LFC can go a long way to help Los Angeles businesses move towards zero-waste.
Zero Waste LA planners will prioritize food recovery for those in need as another strategy to decrease the city's organic waste.5
About Power Knot's LFC:
Power Knot's LFC is sold globally to organizations that need to dispose of waste food. The LFC saves organizations the cost, mess, inconvenience, and carbon footprint of sending that organic material to landfills. The LFC is available in seven sizes to suit a variety of users and usually pays for itself within 24 or fewer months. The LFC can generate goodwill with the growing number of environmentally-conscious consumers, and this clean technology will continue to help advance the global movement towards sustainability and zero waste.
About Power Knot:
Power Knot, with its headquarters in San Jose, Calif., provides innovative solutions for commercial, industrial, and military customers seeking to reduce their carbon footprint. The company is profitable, and designs, develops, and manufactures its products in Silicon Valley.
Its LFCs (Liquid Food Composters) are high-quality, technologically-advanced bio-digesters capable of rapid digestion of most organic materials. LFCs create a safe and economical resolution for customers looking to address their carbon footprint by diverting waste food from landfills and by reducing emissions related to the transportation of waste. For more information, access http://www.powerknot.com.
1. Letzter, Rafi. "The 25 Most Dangerously Polluted Cities in the US." Business Insider. Business Insider, 20 Apr. 2017. Web. 12 May 2017.
2. Fabiano, Jennifer. "4 in 10 Americans Live with Unhealthy Pollution Levels in Their Communities, 2017 'State of the Air' Report Finds." AccuWeather.com. N.p., 21 Apr. 2017. Web. 12 May 2017.
3. "Worst Offenders For Carbon Dioxide Emissions: Top 20 US Counties Identified." ScienceDaily. ScienceDaily, 17 Apr. 2008. Web. 15 May 2017.
4. Danelski, David. "Southern California Leads the Nation in Air Pollution Deaths, New Study Says." LA Daily News. LA Daily News, 11 Aug. 2016. Web. 12 May 2017.
5. "Los Angeles Approves Zero Waste LA Waste Management Franchise System." Recycling Today. N.p., 12 Dec. 2016. Web. 12 May 2017.
6. "Zero Waste LA - Franchise." City of Los Angeles. City of Los Angeles, n.d. Web. 12 May 2017.
7. Welch, Bruce. "Zero Waste Los Angeles Is Coming." LinkedIn Pulse. LinkedIn, 7 May 2017. Web. 12 May 2017.
8. Global Warming Potential, https://en.wikipedia.org/wiki/Global_warming_potential#Values.
9. "The Food Waste Alliance Best Practices & Emerging Solutions Toolkit." 1 (2014): n. pag. Food Waste Alliance. Web. 12 May 2017.
10. "27 Solutions to Food Waste." ReFED | Rethink Food Waste. N.p., n.d. Web. 12 May 2017.