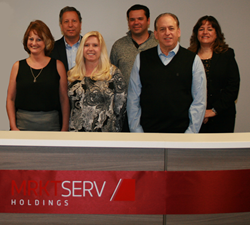 Rolling Meadows, Illinois (PRWEB) May 23, 2017
MrktServ Retail is excited to announce the unveiling of the Retail Solution System, its innovative Software as a Service (SaaS). This system provides retailers with specialized assortment capabilities and unique functionalities that are superior to what is currently available online. It also addresses the major barriers that exist for consumers looking to purchase automotive products online.
While technology has advanced and consumer web experience expectations have risen, selling automotive products online and interacting with stores and service providers has not. For too long, store based vehicle look-ups were positioned online for direct consumer interaction, but there has been a lack of robust new web functionalities as comparable to other online markets. This has caused confusion in the purchasing process and is suppressing the potential of the online automotive industry.
The Retail Solution System will improve automotive e-commerce by:

Replacing the vehicle look up with a personalized process where the consumer is only asked questions that are related to the intent of the look up search, resulting in a non-evasive process.
Providing a product configurator that allows consumers to input custom choices when navigating on a specific product page, delivering higher consumer satisfaction.
Meeting user experience expectations with a personalized approach to using the upper search box for those that ignore vehicle lookups and just want to type into the search box for direct match results.
From an industry perspective, "The biggest problem for our industry overall is effective product and services exposure," explains CEO of MrktServ Holdings, Ken LeBlanc. "For years, we have watched retail stores close, independent shops go away, product inventory reduced at point of sale, all as online has become a focal point for consumer interactions. It's been said, 85% of consumers go online first before going to store, what do you think will happen when retailers of any size can functionally offer the product assortments effectively online? My bet is that this would have a boom effect for the industry as a whole, and since buy online and pick up at store is a normal thing nowadays and everyone wants everything now, this will motivate folks to inventory at point of sale locally."
As a first step, MrktServ's Retail Solution System configurations, coupled with a massive industry-wide breath of product assortment, will be available to run alongside a retailer's matching user experience and can empower anyone to get in the game quickly. For retailers who have the capability, MrktServ's second step is to integrate with their own internal systems, which will provide a simple long-term solution.
About MrktServ Holdings Inc.:
MrktServ Holdings Inc. is comprised of three core companies that focus on driving online automotive solutions for retail and business-to-business environments. As an industry initiative, it delivers end-to-end connectivity from retailer to installer and service provider.