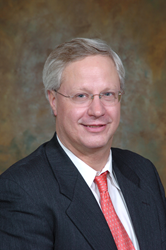 Every member of the cardiac surgery program team at Forbes is dedicated to providing our patients with outstanding care, and this new report affirms we are living up to that standard.
MONROEVILLE, PA (PRWEB) May 22, 2017
The Society of Thoracic Surgeons (STS) has recognized the quality of the cardiac surgery program at Forbes Hospital based on its outcomes for two specific kinds of open heart surgery. Forbes, a part of Allegheny Health Network, is among just 21 hospitals in the Northeast United States – and one of just three in western Pennsylvania – featured in the May issue of Consumer Reports for being among the nation's best for coronary artery bypass and aortic valve replacement surgery.
"We are extremely proud to be recognized on this distinguished list for the exceptional quality of our cardiac surgery program," said Michael Culig, MD, Division Director, Cardiac Surgery, Forbes Hospital. "Every member of the cardiac surgery program team at Forbes is dedicated to providing our patients with outstanding care, and this new report affirms we are living up to that standard."
Consumer Reports' listing of surgery success rates is featured as part of the magazine's May cover story under the headline "Special Report: Take Charge of Your Heart Health." Hospitals that made the magazine's list fared well in both heart bypass and aortic valve replacement in terms of complications, mortality rates, and other factors. According to Consumer Reports, "STS rates hospitals using standardized measures endorsed by the National Quality Forum, a nonprofit organization that has established national healthcare standards for performance improvement."
For heart bypass surgery, the ratings take into account patient survival, the absence of surgical complications, and two factors that reflect an adherence to best-established practices – giving the patient recommended medications and using optimal surgical techniques, with at least one graft coming from an internal mammary artery. These types of grafts improve long-term survival as compared to grafts taken from veins, as the mammary arteries are more resistant to the build-up of cholesterol and are better able to withstand high pressure in the heart. For aortic valve surgery, a hospital's score is based on patient survival and the absence of surgical complications.
For each of these categories, the STS then compares how a hospital performs in relation to all hospitals in the STS database. Results for patient survival and complications are statistically adjusted to take into account that certain hospitals treat older and sicker patients.
The STS represents more than 7,000 cardiothoracic surgeons around the world. In 1989, the STS established the Adult Cardiac Surgery Database. With more than 6 million surgical records, it is the largest single-specialty database of its kind in the U.S. Data is collected four times a year.
"Ratings like these are an important, objective tool to help consumers compare the performance of the hospital where they received care to national benchmarks," said Mark Rubino, MD, Forbes Hospital President and CEO. "As the STS ratings show, our patients should feel confident selecting Forbes for their cardiac surgery needs."
The Cardiovascular Institute at Forbes offers a wide variety of comprehensive heart services, including heart valve, aneurysm and coronary artery bypass surgeries, as well as cardiac catheterization, interventional cardiology and invasive peripheral vascular procedures. The institute also features a cardiothoracic intensive care unit (CTICU), accredited chest pain and stroke centers, diagnostic testing (including stress testing, echocardiography and EKGs), and electrophysiology (EP) lab, and telemetry and step-down units.
###
About Allegheny Health Network
Allegheny Health Network, part of Highmark Health, is an integrated healthcare delivery system serving the Western Pennsylvania region. The Network is comprised of eight hospitals, including its flagship academic medical center Allegheny General Hospital, Allegheny Valley Hospital, Canonsburg Hospital, Forbes Hospital, Jefferson Hospital, Saint Vincent Hospital, Westfield Memorial Hospital and West Penn Hospital; a research institute; Health + Wellness Pavilions; an employed physician organization, home and community based health services and a group purchasing organization. The Network employs approximately 17,000 people and has more than 2,800 physicians on its medical staff. The Network also serves as a clinical campus for Temple University School of Medicine, Drexel University College of Medicine and the Lake Erie College of Osteopathic Medicine.