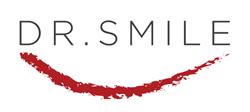 El Segundo, CA (PRWEB) May 23, 2017
New patients looking for an alternative to traditional braces can now receive treatment using the SPEED System™ Orthodontics, with or without a referral, from the multi-specialty Dr. Smile practice. Dr. Esther Feldman is a respected orthodontist in El Segundo, CA, who is skilled in providing patients with the custom, convenient and long-lasting orthodontic treatment that helps them reach the healthy and aesthetically appealing smile they desire.
Many who have crooked teeth do not seek treatment as a result of the extensive time commitment and bulky appearance commonly associated with braces. As an alternative, Dr. Feldman offers preferred SPEED Braces orthodontics. SPEED Braces typically lower treatment time and utilize a revolutionary "spring clip" that gently moves teeth into the correct position. Additionally, the innovative system has a very conservative look, being one-third the size of typical braces. Patients who want to straighten their teeth without the noticeable look of traditional braces are often drawn to the discreet appearance of the SPEED Braces orthodontic system.
Braces have been shown to provide predictable final results when compared to alternative tooth straightening methods. However, many patients do not like the bold, noticeable look of metal brackets with elastic bands and prefer less noticeable tooth straightening methods. Now, patients have the opportunity to benefit from the SPEED Braces system, which offers the efficiency of traditional braces while still maintaining the discreet, low-profile appearance of brackets that are one-third the traditional size.
Patients who need a variety of services can benefit from visiting a multi-specialty practice like Dr. Smile where a full range of oral services are offered from pediatric dentistry to specialized periodontal care. Dr. Feldman, an experienced orthodontist in El Segundo, CA, encourages patients to bring their entire families to Dr. Smile, where they can receive the varied dental, endodontic, periodontal and orthodontic services they need. Appointments for braces, pediatric dentistry and other services can be scheduled by calling Dr. Smile at 310-643-6221 or visiting the practice website at http://www.drsmiledental.com.
About the Practice
Dr. Smile is a multi-specialty dental practice offering a wide variety of services for patients in El Segundo, CA. Drs. Hossein Javid, Chris Acone, Michael Belton, Jose Perea and Ester Feldman offer specialized and highly-trained care using the latest dental technology in their state-of-the-art facility. A team of dentists, periodontists, endodontists, oral surgeons and orthodontists, Dr. Smile offers complete, comprehensive care. To learn more about Dr. Smile or its distinguished team members, visit their website at http://www.drsmiledental.com or call 310-643-6221.