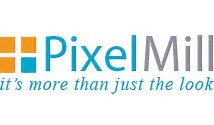 Denver, Colorado (PRWEB) May 23, 2017
SharePoint Fest is the largest independent SharePoint and Office 365 conference in North America, with the most sessions and the best speakers. PixelMill provides custom branding, design, and development for Microsoft's SharePoint and will be on the expo hall floor May 31 and June 1 at booth #25 showing attendees what their software and solutions have to offer!
About PixelMill
PixelMill is a Northern California based digital branding consultancy specializing in Responsive Web Design, and specifically SharePoint UI development and branding. Since 1998, PixelMill has been on the forefront of web design trends, originally as a preeminent destination for templates and for years as a trusted services partner for numerous government and corporate clientele who want to fortify their organizational and collaborative potential through increasing adoption of SharePoint.
Through demonstrated expertise and thought leadership via writing industry standard books on Responsive Web Design and SharePoint branding, as well as a commitment to an outstanding level of service, PixelMill's focus on end users and branding that fits the organization has proved time and time again to increase adoption, engagement, and productivity.
Web Site: http://www.PixelMill.com
About SharePoint Fest
SharePoint Fest is in its seventh year. It offers a two-day conference (with optional pre-conference and post-conference workshops days) that brings together SharePoint enthusiasts and practitioners, with many of the leading SharePoint experts and solution providers in the country.
Attend SharePoint Fest Denver where attendees will be able to attend workshops and seminars – taught by Microsoft Certified Trainers, Microsoft engineers, and Microsoft MCM's and MVPs – covering Enterprise Content Management, Implementation/Administration, Business Value, Search, Business Intelligence, Office 365 and SharePoint Development. Attendees will be able to choose one complete learning track or mix and match based on what content best meets their current needs.
At SharePoint Fest Denver, there will be sessions created for SharePoint administrators, software developers, business analysts, information architects, and knowledge workers, which will ensure that attendees walk away with as much knowledge as they desire to truly leverage SharePoint in their current environment.
Web Site: http://www.sharepointfest.com/Denver