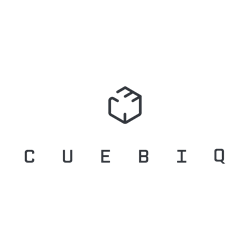 New York, New York (PRWEB) May 23, 2017
Cuebiq, the largest provider of accurate and precise location data in the U.S., has partnered with popular photo-sharing platform Photobucket, whose app has more than 50 million estimated downloads. The partnership marks a milestone for Cuebiq's publisher partners for its SDK, which now has over 180 partners and a user base of over 61 million monthly active users.
Photobucket is the world's leading dedicated photo and video sharing service. With over 100 million registered members, Photobucket users upload over four million images and videos per day from the web, smartphones and connected digital cameras.
"Utilizing new data points that will be available for us by Cuebiq will help us better understand how our users interact with our apps. More importantly, it will help us hone in on what matters to our customers on a daily basis," said John Corpus, CEO of Photobucket.
"We're excited to add Photobucket as our most recent partner to our growing publisher network," said Antonio Tomarchio, CEO, Cuebiq. "Publishers are increasingly in need of ways to differentiate themselves to their customers and advertising partners. Our SDK provides them with the most accurate location data on the market, which allows them to better understand and respond to consumers needs, interests and behaviors." 
Cuebiq's publisher network consists of apps that leverage location and geo-behavioral insights to provide users a more relevant user experience. Cuebiq also provides publishers with sales tools that help drive revenue, such as real-time campaign optimization based on store visits, post-campaign footfall attribution measurement, and audience insights. Cuebiq's Attribution SaaS reporting tool has quickly become the industry standard for independent third party offline attribution. Detailed reporting including footfall uplift, dwell time, brand affinities, impression to visit time, and more.
About Photobucket Corporation
Photobucket is the premier destination for uploading, downloading, sharing, linking and finding photos, videos and graphics with over 15 billion images stored.
About Cuebiq
Cuebiq is the largest provider of accurate and precise location data in the U.S.  Its leading data intelligence platform analyzes location patterns of 61 million monthly active U.S. smartphone users on over 180 mobile apps, allowing businesses to glean actionable insights about real-world consumer behaviors and trends.  Cuebiq provides clients geo-behavioral audiences for cross-platform ad targeting, the industry's only SaaS based real-time campaign optimization and footfall attribution tools, and offline location analytics.  Cuebiq does not collect any personally identifiable information. Its privacy-sensitive methodology has earned the company membership status with the Network Advertising Initiative (NAI), the leading self-regulatory industry association dedicated to responsible data collection and its use for digital advertising. Cuebiq is headquartered in New York with offices in Chicago, Italy and China.