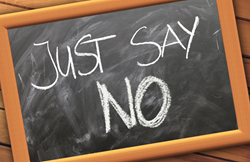 For the "service" of using major vacation rental marketplaces, travelers are paying hundreds of dollars more than they would by booking direct.
Scottsdale, AZ (PRWEB) May 23, 2017
The vacation rental industry is huge – and it's only getting bigger. In fact, just within the past five years alone, vacation rentals have swelled from 1/10th of all bookings to a whopping 1/3rd when compared to hotels.
And more and more travelers are booking their accommodations online, with many sites to choose from, including Airbnb and HomeAway.
After all, vacation rentals are a lot more varied and unpredictable than hotels, whether it's amenities or furnishings, and that means doing a little more research before your book. Being able to do that research online and browse hundreds or even thousands of listings for every city, all from the comfort of a laptop or smartphone, is a major timesaver.
But there are some major drawbacks.
1. Service fees on top sites make booking more expensive
These fees start at 5 to 6 percent, respectively, and can go higher than 15%. When assessed to rentals that cost anywhere from $100 to $10,000+ per night, those percentages really add up.
For the "service" of using these major marketplaces, travelers are paying hundreds of dollars more than they would by booking direct.
2. Booking through a third party provides less benefits and more hassles
The truth is, there are a lot of other benefits to booking a rental directly through the owner or property manager. It gives the host and renter a chance to get to know each other, so they're not renting to or from a total stranger. The homeowner can also share advice or recommendations about the area, both before and after booking, and even offer extra services, like laundry or equipment rentals.
And perhaps most attractive, they can provide unadvertised deals or discounts that save vacationers money. The catch is,most marketplaces often prevent the two parties from communicating outside of their platform, limiting direct contact as much as possible to prevent what they refer to as leakage. The leakage only prevents them from making their "service fees."
3. Many rentals aren't advertised on the major marketplaces
There are tons of vacation rentals in every city and at every location that don't advertise through the likes of Airbnb & HomeAway. That's because many of the best properties simply don't need to list on these large sites, since they get plenty of bookings as it is.
Not only that, there are many owners and managers who are leaving major marketplaces in response to their growing fees, which cut into their business and bottom line.
In short, travelers who only check these sites may miss out on the best properties AND the best prices.
But Online Marketplaces Are Still Useful
Of course, these drawbacks, while big, aren't a reason to abandon online vacation rental sites entirely. They still have a lot of good properties to choose from, and they're so easy to use that it can help kickstart your search.
The secret is to use these sites for research, then do the actual booking directly through the property manager.
While marketplaces often make it difficult to get direct contact information through the site, there are a few tricks that can help track down that info elsewhere.

Check the description and photos for the name of the property, owner, or management group
Do a reverse image search on pictures of the vacation rental
Copy pieces of the description and paste them into a search engine
By using these techniques, travelers can often find a property listing or phone number/email address outside of these restrictive marketplaces trying to hold on to their service fees.
But there is another option. Sites like Tripz.com are bringing back the freedom and savings of a more classic, open vacation rental marketplace.
Instead of forcing renters to communicate and book directly through their site, Tripz makes it easy to contact owners directly by leaving the contact info right on the listing. And whether booking is done directly or through the site, Tripz never charges fees to travelers.
This can make these sites a great alternative, since they provide the ease of an online marketplace – but without the fees and restrictions. That's why Tripz.com and others are quickly becoming favorites of both travelers and owners.