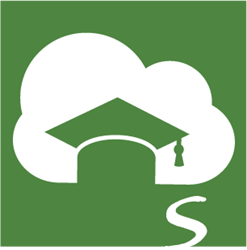 This latest version improves the learner experience with a state of the art learner interface with gamification and progress results.
Phoenix, AZ (PRWEB) May 23, 2017
Sensei Project Solutions announced today that it has released a new version of its acclaimed Sensei PPM eCoach self-paced learning product for Microsoft Project and Portfolio Management. This new release is fully updated to reflect new functionality available in Microsoft Project and Project Online, including Resource Engagements, multiple timelines, and much more.
"We have been thrilled at the success over the past couple years of our unique e-learning product for Microsoft PPM, the Sensei PPM eCoach, which won the 'Excellence in Learning Award' as part of the 2016 Microsoft Australia Partner Awards," said Kenneth Steiness, CEO of Sensei Project Solutions. "We're even more excited about this latest release, as the cutting-edge technology will make the learner experience even better."
Built on the foundation of the Sensei-authored book "Proactive PPM with Microsoft Project 2016 for Project Online and Project Server," the course focuses on scheduling best practices and enabling project managers to build solid schedules that will reflect the true status of the project and accurately forecast through completion. The course includes video introductions, process walkthroughs, work sessions, quizzes, and a download package with training files.
"The course continues to align with industry standards from PMI®," notes Steiness, "but this latest version also improves the learner experience with a state of the art learner interface with gamification and progress results."
"Sensei PPM eCoach for Project Managers using Microsoft Project 2016 and Project Online" is available from Sensei's website. For bulk purchases, contact Sensei directly at info@senseiprojectsolutions.com.
About Sensei Project Solutions:
Sensei Project Solutions, a Finalist for the 2015 Microsoft Project and Portfolio Management (PPM) Partner of the Year, focuses on bringing Instant Productivity to your team. Our mission is to help individuals and organizations be more productive so that they can achieve their greatest potential. As a Gold certified Microsoft Partner and Registered Education Provider (R.E.P.) with the Project Management Institute (PMI®), Sensei offers a complete set of services and products for a successful Microsoft PPM deployment. Our guiding principles for Proactive PPM follow best practices and industry standards aligned with the Project Management Institute (PMI) and Gartner, enabling organizations to manage resource demand, obtain business intelligence that facilitates better decision making, increase business effectiveness by easily connecting people, and become self-sufficient with PPM processes and solutions. In short, Sensei helps organizations achieve Instant Productivity.
For additional information contact Sensei Project Solutions at 480-582-1824 or info(at)senseiprojectsolutions(dot)com.