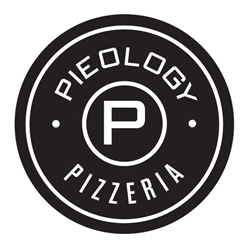 Rancho Santa Margarita, Calif. (PRWEB) May 23, 2017
Pieology, the creator of personally-inspired pizzas, was awarded with a 2017 Fast Casual Top 100 Movers & Shakers Award. With 76 brands in the running, Pieology made the top 15 at Sunday night's fifth annual Fast Casual Top 100 awards ceremony taking home 14th place overall. In addition, Pieology Founder Carl Chang also made the list of 2017 Top 24 Executives for his contributions to the fast-casual sector of the restaurant industry.
The ceremony, which coincided with the weekend's 2017 NRA Show, took place on Sunday, May 21 in the grand ballroom of the Sofitel Chicago Water Tower hotel, and honored executives and brands leading the rapidly growing fast-casual industry. The awards recognize brands overall growth and sales, in addition to effective use of technology to enhance customer service and willingness to take risks in the name of brand elevation.
"As Pieology continues to expand across the country, we are honored to be recognized by Fast Casual not only for that growth but for our innovation and passion for quality," said Pieology President Michael Nolan. "As we continue to develop and grow the brand, we strive to stay true to our core values and always deliver creative and personally-inspired pizzas in every community that we serve."
With hundreds of brands and executives nominated from the fast-casual industry, judges narrowed down the top 100 to consist of 76 brands and 24 industry executives who are then rated on growth and sales, in addition to innovation in technology, design, customer experience, sustainability and menu offerings.
Continuing to be a trendsetter in the sector, Pieology's newest innovation, PieRise Thick Crust, was optimized for takeout and delivery to address a specific consumer desire. The new crust was developed by Pieology Chef Scott Weaver and Pieology's elite franchisee leadership council to offer the perfect foundation for Pieology's signature sauces and abundance of toppings, bringing new possibilities to guests' custom creations.
Award-winning Pieology has been dishing out delicious hand-crafted pizzas since 2011, growing from a simple idea to bring creativity back to pizza that now encompasses 140 stores across the nation and more than 50 openings planned in 2017.
About Pieology Pizzeria
Using only the freshest ingredients along with signature sauces and crusts, award-winning Pieology offers hand-crafted, personally-inspired pizzas in unlimited flavor combinations that are stone oven fired in less than three minutes. Founded in 2011 by Carl Chang, Pieology was created from the simple idea to turn America's most craveable food into an affordable and interactive experience. Pieology's mission is to inspire individual creativity in a positive atmosphere where guests can gather with family and friends, while enjoying their delicious pizza creations. Along with providing great food and a memorable dining experience, Pieology is committed to making a positive difference in the communities it serves, one pie at a time. Named the 2015 #1 Fastest Growing Chain by Technomic, Pieology is steadily expanding its U.S. footprint, with commitments throughout the country in various stages of development. For more information, visit http://www.pieology.com, and follow us on Facebook, Twitter and Instagram.
###