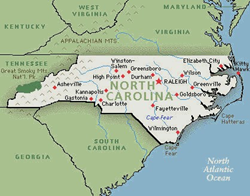 Cambridge, MA (PRWEB) May 23, 2017
Cambridge, MA, May 23, 2017—Total costs per workers' compensation claim in North Carolina have remained steady since 2009, according to a Workers Compensation Research Institute (WCRI) study, a contrast from the increases of the pre-2009 era.
The study Monitoring the North Carolina System: CompScope™ Benchmarks, 17th Edition looks at indemnity and medical payments for workers' compensation claims. WCRI's annual study benchmarks the performance of workers' compensation benefit delivery systems in 18 states.
In North Carolina, medical and indemnity payments per claim with more than seven days of lost time had both been growing at 6 percent per year or more from 2004 to 2009. Since then, costs have been stable.
Medical benefits per claim have decreased since 2013, according to the study, which may reflect interim fee schedule changes that year for hospitals and ambulatory surgery centers. Changes in fee schedules in 2015 may also have contributed to a lesser degree.
The trend in indemnity benefits may have been related to legislation that became effective in 2011, House Bill (HB) 709. That bill capped temporary total disability benefits at 500 weeks in most instances; extended the cap on temporary partial disability benefits to 500 weeks, from 300; increased worker access to vocational rehabilitation services; and increased benefits for fatality claims. The legislation was expected to impact the timing and amount of settlements and the duration of temporary disability—factors in the higher indemnity benefits per claim in North Carolina.
"The Great Recession and weak recovery may also have influenced changes in system performance," said Ramona Tanabe, WCRI's executive vice president and counsel. "Any studies of HB 709's effectiveness would have to isolate the impact of the recession and recovery."
The following are other findings from the study:

Decreases in hospital payments per claim contributed to the medical cost trend.
Decreases in duration of temporary disability mainly drove the indemnity trend.
Increases in the percentage of claims with settlements but fairly stable settlement amounts at most claim maturities may relate to HB 709.
For more information on this study, visit https://www.wcrinet.org/reports/monitoring-the-north-carolina-system-compscope-benchmarks-17th-edition.
The Cambridge-based WCRI is recognized as a leader in providing high-quality, objective information about public policy issues involving workers' compensation systems.
ABOUT WCRI:
The Workers Compensation Research Institute (WCRI) is an independent, not-for-profit research organization based in Cambridge, MA. Organized in 1983, the Institute does not take positions on the issues it researches; rather, it provides information obtained through studies and data collection efforts, which conform to recognized scientific methods. Objectivity is further ensured through rigorous, unbiased peer review procedures. WCRI's diverse membership includes employers; insurers; governmental entities; managed care companies; health care providers; insurance regulators; state labor organizations; and state administrative agencies in the U.S., Canada, Australia, and New Zealand.