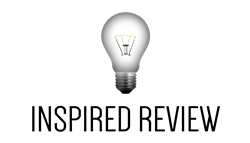 "It is my goal to keep on introducing innovation and process improvement as a means to look at both eDiscovery and Trial Strategy" -Karl Schieneman
Chicago, IL (PRWEB) May 23, 2017
Inspired Review's Co-CEO, Karl Schieneman will help lead an expert panel discussion at the Master's Conference in Chicago with a well respected thought leadership panel of Litigators. The Topic of the program will be: TYING eDISCOVERY STRATEGY TO TRIAL STRATEGY.
Two topics that are often overlooked in discussions of eDiscovery are strategy and advocacy. Too often practitioners get caught up in the nuts and bolts of eDiscovery, discovering only in retrospect that much of the effort was wasted given the case's final result. And have you ever read a brief or heard oral argument about an eDiscovery issue? They are generally more boring and less persuasive than when the same lawyer argues on other topics. So, what strategic choices should be made to best set up clients not only for streamlined case management but also to win the case (or get great settlement leverage)? How can we be persuasive to a judge or jury when talking about complicated electronic data? The panel will discuss ways in which you can tie eDiscovery strategy to trial strategy and also how to be a compelling advocate in the eDiscovery space.
Karl Schieneman, Co-CEO of Inspired Review will lead the discussion and moderate a panel to include Litigation All-Stars: Christine Payne, Esq. of Kirkland & Ellis,LLP, Mayer Grashin, Esq. of CDK Software, Carl Volz, Esq. of K&L Gates LLP, and Dan Birk, Esq. of Eimer Stahl, LLP.
Karl disclosed some of his thoughts on eDiscovery and Trial Strategy; "It is my goal to keep on introducing innovation and process improvement as a means to look at both eDiscovery and Trial Strategy rather than just looking at price for the same old standardized service. Not all the answers are in the box and these days most W's come from looking outside."
Founded in 2013, by eDiscovery Innovator Michael Dalewitz, Inspired Review is the most groundbreaking document review firm in the industry up to date. The firm prides itself on a cost-effective fixed-price per document model, with Quality Control workflows that mitigate a significant amount of risk of human error in the document review phase. Inspired Review's proprietary recruiting and metrics systems along with their fastest growing business line of secured remote document review, have changed industry standard methods to get top talent and provide better processes in large document intensive matters.
About Masters Conference:
Masters Conference sees the world of technology and the legal community on a crash course. Data is the defining factor of both. If you follow the latest trends from CES or within government, you will quickly realize that data has many different forms, different formats, different locations and different users. All of this has one thing in common. It can dramatically define your case. From worldwide, grave privacy concerns to an internal breach, you need to be ready for the new world of legal and how technology will be pulling the carriage. Legal Technology today is still seriously behind what we see is commonplace within many of your current clients. The Master's Conference events are focused on opening the borders between the legal community, IT community, Information Governance, Cybersecurity and more.