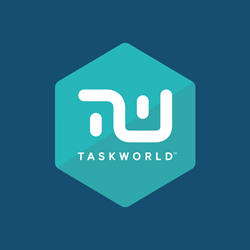 Time tracking is particularly helpful for organizations working with consultants and freelancers.
New York (PRWEB) May 25, 2017
Taskworld today announces the launch of its most requested feature by teams all around the world - Time Tracking. Users can now track time spent on tasks, tasklists and projects inside Taskworld.
"Agility, velocity and analytics are essential for businesses looking to scale their success. It's in that spirit that Taskworld offers its newest tool," said Fred Mouawad, CEO of Taskworld. "Time tracking allows enterprises the precision to maximize resources, stay under budget, ahead of deadlines and make better decisions on multi-departmental projects, as well as staffing. This feature is also particularly helpful for organizations working with consultants and freelancers."
ABOUT TIME TRACKING
1. Time Spent by Task - Time tracking by task allows team members to begin recording, start a task, and stop time tracking when they have completed the task. The feature also allows team members to manually input time spent rather than record if a task is done over several days.
2. Tracking Time by Tasklist - Once team members have recorded or entered time spent on particular tasks, managers can quickly view the number of tasks and total time spent at the top of the tasklists.
3. Time Tracking for Entire Projects - A time log is automatically kept inside of a project, and members and managers can see total time spent by team members and number of tasks.
BENEFITS OF TIME TRACKING

Saves time and resources
Makes it easier for managers to work with freelancers or consultants
Access to automatically consolidated log of time spent on work
The ability to accurately anticipate project deadlines
Insight into elements of peak productivity which can then be replicated
Helps managers with performance feedback and staff management
Learn more about time tracking on Taskworld's blog.
Taskworld Enterprise pricing starts at $8 per month for a single person after a 15-day free trial. Downloading the mobile app is free. The platform is available in English, German, French, Italian, Japanese, Korean, Mandarin, Portuguese, Spanish, Standard Chinese, Bahasa and Thai. For more information about Taskworld, visit http://www.taskworld.com or follow the company on LinkedIn, Facebook and Twitter.