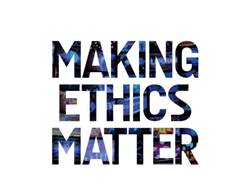 Independent and nonpartisan, Carnegie Council is a forum for the world's leading thinkers, experts, and decision makers to discuss ethics in international affairs.
(PRWEB) May 24, 2017
Carnegie Council for Ethics in International Affairs announces its upcoming current affairs programs, which are open to the public.
Events take place at:
Carnegie Council
170 East 64 Street, New York, NY 10065.
To attend in person, please RSVP by going to https://www.carnegiecouncil.org/calendar/upcoming.
Or watch them as live webcasts here: http://www.carnegiecouncil.org/live.
JUNE 2017 EVENTS
The Soul of the First Amendment
Thursday June 01, 6:00 PM - 7:30 PM ET
Floyd Abrams, Cahill Gordon & Reindel LLP
Mr. Abrams, a noted lawyer and award-winning legal scholar specializing in First Amendment issues, examines the degree to which American law protects free speech more often, more intensely, and more controversially than is the case anywhere else in the world, including democratic nations such as Canada and England.
Thursday June 08, 8:00 AM - 9:15 AM ET
Sea Power: The History and Geopolitics of the World's Oceans
Admiral James Stavridis, The Fletcher School, Tufts University
What are the likely sites of the next major naval conflicts? What are the global challenges that lie ahead? Admiral James Stavridis conducts a tour of the world's oceans from the admiral's chair, showing how the geography of the oceans has shaped the destiny of nations, and how naval power has made the world of today, and will shape the world of tomorrow.
ABOUT CARNEGIE COUNCIL
Founded by Andrew Carnegie in 1914, Carnegie Council for Ethics in International Affairs is an educational, nonprofit, nonpartisan organization that produces lectures, publications, and multimedia materials on the ethical challenges of living in a globalized world. Go to http://www.carnegiecouncil.org.