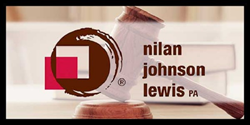 It is a robust tool that doesn't go into flames. It handled the large data set with great ease and had fantastic filtering capabilities...dramatically reducing our enormous data set to only 92 gigabytes.
Murray, NE (PRWEB) May 30, 2017
Nilan Johnson Lewis PA, a Minnesota-based law firm established in 1996, has built a credible reputation by prioritizing clients and pushing ahead to create a 'next generation' law firm through trust, excellence, diversity, innovation, profitability and community. Armed with more than 15 years of eDiscovery and Complex Litigation experience and two B.A. degrees from the University of Colorado in Boulder, Frank Nelson, eDiscovery Manager of Nilan Johnson, provides valued expertise and insight into the industry.
A Fortune 500 client required a large data set collection for over 1.7TB of email data from a network location, more than Nilan Johnson's in-house review platform could handle. Approximately 60% of the firm's 10TB storage capacity was occupied with key data and if the original data set expanded by 2.5 times as predicted, the 1.7TB data set would expand to 4.25TB of data. The most competitive processing bid for the set was $125,000.
Even though relying on a software program can involve some risk, Frank pulled Pinpoint Labs' Harvester out of his toolbox and convinced the Litigation Team that it was the best tool to use for the difficult task. Within 2.5 hours, Nilan Johnson's problem was identified, a quote for three licenses was given, Nilan Johnson received approval, and the job was up and running. Pinpoint Lab's Harvester completed the job within three days, processing at 8 gigabytes per hour per machine.
In summary, Nilan Johnson saved $116,500 in processing costs by utilizing Pinpoint Labs' Harvester software, and they continue to use Pinpoint Labs software to save their clients time and money.
Click here to view the full case study "Harvester Filters 1700 Gigabyte Data Set and Saves Nilan Johnson $116,500 in Processing Costs."
For additional information regarding Nilan Johnson Lewis PA, visit http://nilanjohnson.com/
For additional information regarding Pinpoint Labs, visit http://pinpointlabs.com/