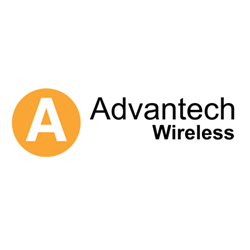 Montreal, Canada (PRWEB) May 23, 2017
Advantech Wireless, a global leader in satellite broadband communications solutions is showcasing its new WaveSwitch™ "on-the-fly" SATCOM Waveform Switching Technology for its ASAT II Multiservice VSAT System at CommunicAsia 2017.
To address the high complexity of new generation multiservice IP broadband satellite deployments, Advantech Wireless introduced WaveSwitch™, its novel service modeling architecture that dynamically optimizes waveform assignment to achieve the highest application performance, with minimum satellite bandwidth resources and the highest network utilization.
"The ability to switch between real SCPC, MF-TDMA and ASCPC™ waveforms on-the-fly based on dynamic application requirements, not only allows us to dynamically select the most appropriate and efficient waveform, but also ensures highest network utilization, a major requirement for true multi-service SATCOM broadband delivery," said Oscar Glottmann CMO Satellite Networks Business Unit at Advantech Wireless.
With WaveSwitch™, no manual intervention is required. The system will dynamically assign from Advantech Wireless' RCSXTM selection of waveforms – ASCPC™, MF-TDMA, and SCPC DVB-S2/S2X. WaveSwitch™ seamlessly optimizes the access technology to the dynamic and varying customer application requirements in real time, allocating bandwidth from a common space segment pool.
Visit Advantech Wireless booth no. 1H2-01 at CommunicAsia 2017 in Singapore. Schedule a Live Demo at http://www.advantechwireless.com/communicasia-2017/
About Advantech Wireless
Advantech Wireless supports the critical need for High Throughput Satellite communications in a rapidly expanding digital environment. Our proven, low-cost, and highly reliable system solutions are meeting the ever-increasing need for high-bandwidth communications essential to military and government solutions, as well as cellular network providers, broadcasters, robust corporate networks, and security. We integrate award-winning research and development engineering into our designs. The result: custom solutions with lowest overall capital and operating costs, together with an unparalleled commitment to lead the industry in innovation, design and reliability.