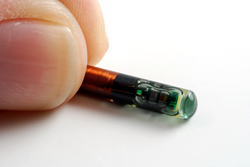 The greatest current cyber-security threat to the U.S. is the vulnerability of the nation's operational technology.
Hoboken, New Jersey (PRWEB) May 24, 2017
A NYC area IT consultant and MSP reviews revelations from a top military cyber-security expert made at the ASU Biodesign Institute recently. The United States' greatest cyber-security threat is discussed and the need for a national discussion on digital security and privacy urged—in a new article on the eMazzanti Technologies website.
"The greatest current cyber-security threat to the U.S. is the vulnerability of the nation's operational technology," stated U.S. Navy Commander, Zachary Staples, Director of the Naval Postgraduate School, Center for Cyber Warfare.
In the informative article, consumer digital security issues, such as the lack of LTE location privacy and how much digital marketers really know about their customers were discussed. Commander Zach Staples, the presenter quoted in the article, is also mentioned as speculating on the future of widespread personnel tracking which might include tracking implants for everyone.
Below are a few excerpts from the article, "What is Our Greatest Cyber-Security Threat?"
LTE Defect
"A couple of relevant consumer issues also surfaced during his congenial, 75-minute address. First, the ubiquitous LTE mobile technology that we use every day has no location privacy—because of a technical compromise. Apparently, anyone can triangulate your location from cell phone tower data. 'Should electrical engineers (EEs) decide our privacy?' Staples asked.
Every Computer at Risk
"He presented some societal concerns as well. For example, he pointed out that the Internet is the equivalent of a Model T in terms of safety. And, what everyone in cyber-security knows but won't admit, that every computer is connected, whether by network or humans, and… 'Every computer is hackable.'"
Infrastructure Vulnerability Greatest Risk
"Because our industrial technology is older (we get new smartphones every 2-3 years), it is more vulnerable to damaging and constantly-evolving cyber-attacks (picture blastware and headless worms). The difficulty in securing it lies in the economic and technical inconvenience that much of it requires bolt-on security, if it has any at all," the article concludes.
Time for the Conversation
As the article states, our digital laws are out of date. Thus, it's time to have public conversations, a national discussion, on digital privacy, cyber-security and cyber-warfare issues, such as what levels of privacy do we want and how will they be controlled?
eMazzanti Technologies agrees that we need an open and civil debate on these issues. It's not in our best interest to let the EE's, attorneys, judges and terrorists decide our national privacy and security policy. As there is much to talk about, the company encourages all to join in the debate.
Related resource information:
Keep Your Business Secure with an Up-To-Date Firewall
How the Cloud Eliminates Your Top Three Data Security Risks
About eMazzanti Technologies
eMazzanti's team of trained, certified IT experts rapidly deliver retail and payment technology, digital marketing services, cloud and mobile solutions, multi-site implementations, 24×7 outsourced network management, remote monitoring and support to increase productivity, data security and revenue growth for clients ranging from law firms to high-end global retailers.
eMazzanti has made the Inc. 5000 list seven years running, is a 2015, 2013 and 2012 Microsoft Partner of the Year, 2016 NJ Business of the Year, 5X WatchGuard Partner of the Year and one of the TOP 200 U.S. Microsoft Partners! Contact: 1-866-362-9926, info@emazzanti.net or http://www.emazzanti.net Twitter: @emazzanti Facebook: Facebook.com/emazzantitechnologies.