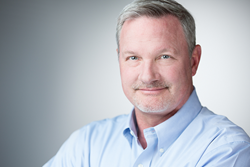 Their work ethics, community involvement and focus on academics is something to be celebrated. They are amazing young people and we are thrilled to support them.
Denver, Colorado (PRWEB) May 24, 2017
NexusTek, a leading Denver-based managed IT services and business software consulting services firm, announced today the names of the NexusTek Tech Scholarship winners for 2017. Marco Ramos was chosen to receive the Grand Prize – a $10,000 scholarship and Madison Younker was awarded the $5,000 scholarship.
NexusTek has raised more than $35,000 in three years for their Tech Scholars program. Four out of the five winners are first generation college attendees. Applicants for this scholarship are college-bound, high school seniors in financial need that are seeking a degree in science, technology, and engineering with plans to attend a Colorado college or university.
"Our 2017 scholarship recipients, Marco and Madison, stood out from the many highly-motivated, hard-working student applicants for the tech scholarship," said Mike Jenner, CEO of NexusTek.
NexusTek's $10,000 award recipient, Marco Ramos, was born in Greeley, Colorado. He moved to the rural community of Cope, Colorado where he spent his formative years as the son of a dairy farmer. Life changed dramatically when Marco's mother and brother were taken in a tragic accident. Marco's story is one of change, perseverance and strong family values. As the first in his family to go to college, Marcos is very excited to attend CU Boulder in the fall to study electrical engineering.
The $5,000 Technology Scholarship Award went to Madison Younker, also a Colorado native born and raised in Grand Junction. Madison describes herself as a "pretty well-rounded kid" and is very grateful for lessons learned during some difficult times during high school. Very active in sports, the 6-foot tall 18-year-old has ambitions to make a difference in the fast-paced world of technology with a double major in computer science and civil engineering. Madison will be attending Colorado State University in the fall.
NexusTek Tech Scholars
The scholarship applicants submit a comprehensive application and finalists undergo a stringent interview process from members of the selection committee, led by BBB Foundation Board. Each student was honored and formally presented with their scholarships on May 11th at the BBB Foundation event Elevating Ethics Scholarship Award Ceremony & Panel, hosted by Regis University.
About NexusTek
NexusTek, an award-winning Microsoft Gold Partner, provides small and medium-sized businesses a trusted resource to optimize and manage their IT environments, ensuring business continuity and driving productivity. From managed IT services to cloud solutions and customized business software implementations, NexusTek employs top talent, offers personalized attention, and brings nearly 20 years implementing technology best practices for companies across Colorado and the region. For more information visit http://www.nexustek.com/
About the BBB Foundation
The Denver/Boulder BBB Foundation is a 501(c)(3) nonprofit dedicated to supporting tomorrow's marketplace and the future of the Denver/Boulder business community. It is the philanthropic arm of the Denver/Boulder Better Business Bureau and provides ethics education and opportunities for students and youth.
###
MEDIA CONTACT:
Andrea Brito-Amador, Marketing Communications Specialist
303.773.6464
ABrito-Amador(at)nexustek.com