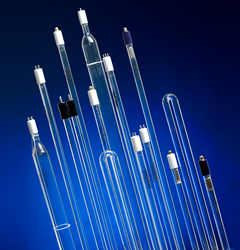 Nobody in the industry has a Germicidal UV Lamp Cross Reference that is as Extensive as ours.
HAUPPAUGE, NEW YORK (PRWEB) May 25, 2017
Atlantic Ultraviolet Corporation announces the creation of its Extensive Germicidal UV Lamp Cross Reference. With hundreds of hours spent by UV Application Specialists, compiling over 200 Manufacturer Brands and 3,000 Models of Germicidal UV Equivalent Replacement Lamps into one easy-to-use search.
The Germicidal UV Lamp Cross Reference is located on BuyUltraviolet.com, in the UV Lamps Section. The "Search Lamps/Quartz Sleeves Box" allows you to select a Part Type, Manufacturer Brand, Model, Length—or simply type in the Lamp's Product Name or Number.
Ann Wysocki, COO of Atlantic Ultraviolet Corporation, is very excited about the Germicidal UV Lamp Cross Reference. She says "Finally, it is easy to find out just the right UV Replacement lamp to fit our customers' need. If they have the brand, model, length, or just the product name, or number we can easily put that information in and narrow their search. We are constantly adding more and more to the cross reference, as we find out about each new lamp."
While in the past, Germicidal UV Bulbs came in just a few styles and sizes, now there are thousands of manufacturer's brands, models, and lengths. Lamps vary on the ends—called the lamp base in the industry—by having wires, leads, 1–4 pins, and different heights and widths. Other variables are the lengths, and output intensity, to mention a few.
Charles Boehme, UV Application Specialist, states, "Nobody in the industry has a Germicidal UV Bulb Cross Reference that is as extensive as ours. We needed an effective way to organize them for our customers and staff. By intergrading it on our BuyUltraviolet.com both the customer and our UV Applications Specialist can use it and find any lamp on the market today, quickly and easily."
The STER-L-RAY® Germicidal UV Lamp brand produced by Atlantic Ultraviolet Corporation® are short wave, low pressure, mercury vapor tubes that produce ultraviolet wavelengths lethal to microorganisms. STER-L-RAY® Germicidal UV Lamps are now produced in Amalgam, Instant Start, Cold Cathode, and Preheat type, with either Ozone-Producing or Low Ozone-Producing capabilities, and in standard and high output intensities.
There are many germicidal ultraviolet lamps [UV Lights] being offered online that are being manufactured offshore and sold online that are inferior to the quality of the lamps produced in the USA. Off shore lamps that Atlantic Ultraviolet has tested have shown lower and less consistent UV output and shorter life than the STER-L-RAY® brand of UV lamps. It is recommended that you buy USA made lamps. 98% of all Atlantic Ultraviolet's huge inventories are made in the USA. The extensive cross referencing assist in finding the right lamp for the right application.
About Atlantic Ultraviolet Corporation (AUV)
Manufacturers / Engineers / Sales / Service - Germicidal Ultraviolet Equipment & Lamps
In 1963, Atlantic Ultraviolet Corporation began engineering and manufacturing ultraviolet water purification equipment, ultraviolet air sanitization and surface disinfection systems, and germicidal UV lamps for residential, commercial, and industrial applications. They continue to engineer and manufacture their products in the USA.
Germicidal ultraviolet lamps used in Atlantic Ultraviolet's products produce short wave radiation that is lethal to bacteria, virus, and other microorganisms. Well established as a method of choice, ultraviolet technology is effective, economical, safe, quick, and easy to use due to its by-product free process. The method is unique, without the use heat or chemicals. For more information about Atlantic Ultraviolet Corporation, or how UV disinfection works, visit the official company website at Ultraviolet.com or call 1-631-273-0500.