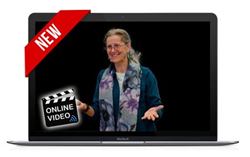 ...This program is particularly important for caregivers, as Teepa Snow's practical tips and insights can help secure a continuously purposeful and rewarding life even if dementia is involved." - JoAnn Westbrook
Sarasota, FL (PRWEB) May 24, 2017
Pines of Sarasota Education & Training Institute announces the release of its new dementia care program "Creating Quality of Life in Dementia Care" with caregiving expert Teepa Snow, now available on online video for instant viewing.
In "Creating Quality of Life in Dementia Care", viewers learn how to create a meaningful life after diagnosis. Teepa Snow offers practical tips and techniques on how to best balance schedules and routines of both the caregiver and the person with Alzheimer's or another form of dementia, how to navigate the grieving process, how to handle changing abilities, and how to tailor activities to match the person's skill level.
JoAnn Westbrook, Director of Education and licensed Nursing Home Administrator, explains: "A dementia diagnosis does not mean that one's ability to enjoy life disappears in a flash. But as the disease progresses and abilities decline, sustaining a high quality of life can be challenging for both the person living with dementia as well as the care partner. That is why this program is particularly important for caregivers, as Teepa Snow's practical tips and insights can help secure a continuously purposeful and rewarding life even if dementia is involved."
The workshops is now available on Online Video for Instant Viewing at http://www.pineseducation.org or call 1-800-672-1310.