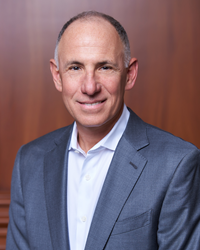 Todd's experience fits perfectly into how we approach business at SWaN.
Leesburg, Virginia (PRWEB) May 24, 2017
SWaN & Legend Venture Partners, LLC (SWaN), a multi-stage venture capital firm based in the D.C. area, today announced the addition of Todd Foreman as a managing director. Foreman joins SWaN from UCG, a portfolio of business information and software companies, at which he has served as partner for more than 20 years and as CEO since 2010. Fredrick D. Schaufeld, SWaN co-founder and managing director, announced the addition to the firm and welcomed Foreman.
"Todd is a longtime friend and business colleague, and he is an excellent addition to our team," Schaufeld said. "His experience at UCG and serving on the boards of many of its portfolio companies fits perfectly into how we approach business at SWaN.
"Todd also is an expert in mergers and acquisitions," Schaufeld continued. "During his tenure at UCG, he completed more than 40 acquisitions and divestitures, including UCG's $650 million divestiture of OPIS ("Oil Price Information Service"), a leading price and news service for various fuel industries."
From 2004-2015, Foreman was a part owner of the Atlanta Hawks Basketball and Entertainment, LLC, which owned the NBA's Atlanta Hawks, the NHL's Atlanta Thrashers, and the operating rights to Atlanta's Philips Arena. Foreman served on its board from 2010-2015 and led the sale of the business in June 2015.
Foreman will continue to serve as board chairman of GasBuddy, a technology consumer company that's changing the way more than 65 million drivers find the least expensive gasoline in their area. He also will continue to serve on the board of a number of charitable organizations, including Hope for Henry, which is reinventing how hospitals care for seriously ill children and their families through innovative programs that entertain, reduce stress and empower children to be active participants in their own care. He serves as Chairman of the Goizueta Advisory Board of Emory University's Business School. Previously, Foreman served on the boards of BLR, a business information company, the Jewish Federation of Washington and the Manitou Camps Foundation. He has been a member of Young Presidents' Organization since 2001.
About SWaN & Legend Venture Partners
Founded in 2012, SWaN & Legend Venture Partners (SWaN) invests in companies that are building engaging brands worthy of consumers' passions in the fields of retail products and services; technology-enabled commerce and education; food and hospitality; sports and entertainment; and health and wellness.
SWaN works closely with Limited Partners to invest in innovative early and growth-stage organizations headed by top-flight teams. They seek to be active and influential in the companies in which they invest, providing guidance, support, resources, and confidence to the teams. The partners actively offer their experience, energy and deep network of friends and partners to help portfolio companies build high-growth businesses. Collectively, the partners have raised more than $5 billion of institutional financing and participated in more than 150 private investments.