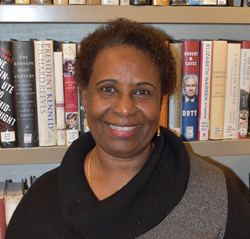 Almaz vastly exceeds the limitations of any job title.
SEATTLE (PRWEB) May 24, 2017
Era Living's Almaz Berhe will receive the 2017 Assisted Living Red Carpet Service Award from the Washington Health Care Association (WHCA). Berhe is the Director of Housekeeping for University House Wallingford, an independent and assisted living community in Seattle.
Berhe was selected for recognition because of the high level of integrity she brings to her role, and her dedication to being of service to others.
"Almaz vastly exceeds the limitations of any job title," said Era Living Director of Operations, Nisan Harel. "She exhibits pure love and selflessness through her actions. When residents leave on vacation and to see family, she cares for pets, plants and homes while they are away. If a team member needs a break, she is happy to fill in."
Berhe receives her award, a plaque recognizing her accomplishments, on Wednesday, May 24th at the Tacoma Convention Center during the WHCA's 2017 Annual Convention.
About Era Living
Since 1987, Era Living has been dedicated to fostering a healthy and engaging environment of lifelong learning, whole-body wellness, cultural enrichment and social fulfillment for older adults at all eight of its Seattle area communities.
The Era Living communities are Aljoya Mercer Island, Aljoya Thornton Place, Ida Culver House Broadview, Ida Culver House Ravenna, The Gardens at Town Square, The Lakeshore, University House Issaquah, and University House Wallingford. More information at http://www.eraliving.com.